Fun, Fair, & Fixed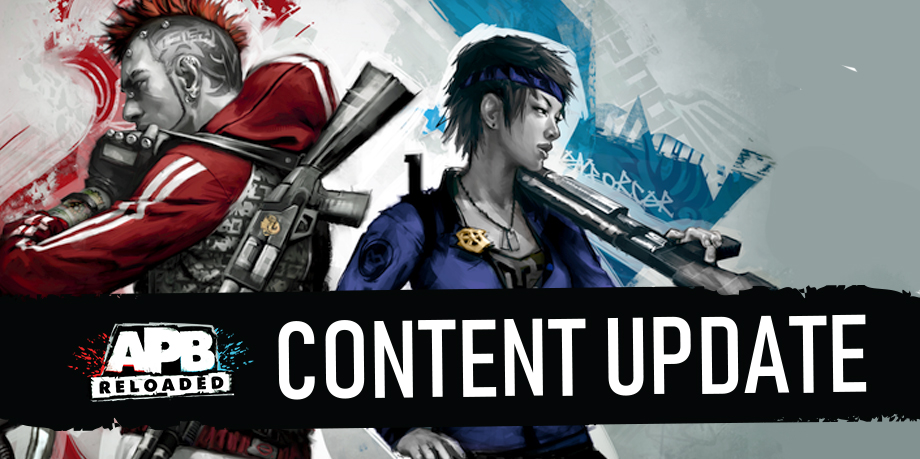 Hi everyone,
I want to start by acknowledging that it's been too long since my last update. Technically, I managed to stay on the monthly schedule, but I want to be more consistent going forward. Keeping you in the loop is a top priority.
On Wednesday June 5th, Little Orbit will be launching the largest patch for new content in APB since we took over last year. It's a great time to be an APB player so follow along below to find out what's instore. I'm going to walk through each of these updates and let you know what you can look forward to in the very near future.
FUN
CONSOLE PROGRESS
This is more of a "Fix", but I didn't think this should be at the bottom of the update. To lead off the news, I wanted to let you know that I expect both Xbox One and PlayStation 4 builds will be submitted to our publisher by the end of the day for QA testing! This is the first of several steps that will get you the much-needed updates to the console version of the game. Once they are approved, we will submit to Microsoft and Sony. From there, we'll be able to push the builds live. I know this has taken a bit longer than we thought, but once these are approved, we should be able to roll out new content to consoles at a much faster rate, bringing you features PC players have enjoyed. Overall, this update will allow us to push new content, across all platforms, at the same time. This will be a big deal when it's live.
RIOT BETA GOING LIVE
After a number of positive OTW tests to collect player feedback, we are ready to launch the live beta for APB RIOT!
For those players unfamiliar with this new mode, you can read the full RIOT Rundown here:
https://www.gamersfirst.com/apb/news/2019/4/19/riot-rundown
As I have previously stated, we've been building the systems behind RIOT since August of last year. The Halloween and Christmas events allowed us to break up the development into bite-sized chunks so that we didn't take away resources from the engine upgrade or other developments.
It goes without saying that the RIOT Beta is still a work-in-progress. During the Beta phase, we will be collecting as much data and feedback as we can. We won't be introducing larger ticket items like the RIOT Pass or the updated reward structures until we formally launch with the Season 01 release. With this Beta, all players can rank-up to earn free rewards and a new weapon skin! Also, as part of this Beta release, we will be delivering the ARG Weapon Skin and RIOT Symbol Rewards. Jump in and enjoy RIOT and be sure to share your thoughts.
On a side note, for those of you who feel this is taking focus away from the main game, don't worry! The systems that are being introduced under the hood here will have a global impact across the full game and will make the general experience more compelling down the road.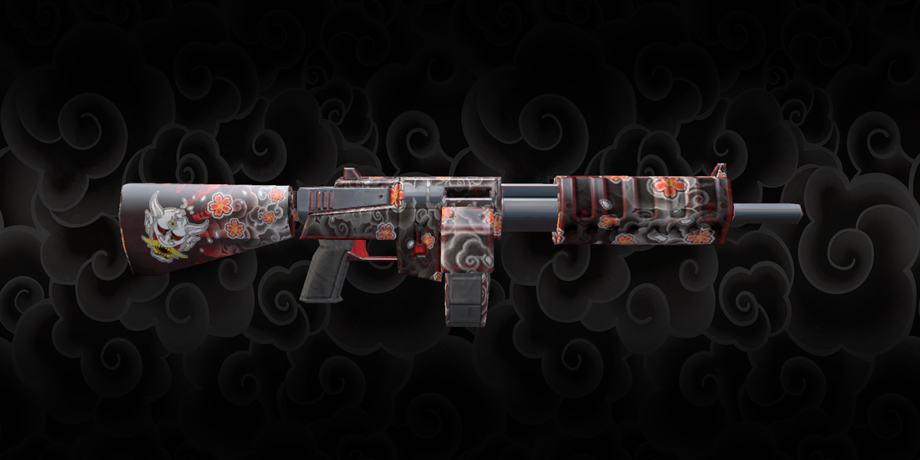 YAKUZA SKIN
A NEW JMB IS HERE
Joker Mystery Box 22 featuring the NTEC-7 Compact "New Glory" is heading your way. I made a commitment to players that Little Orbit would not engage in abusive monetization tactics and so far, I feel we have made good on that promise. We have lowered the cost of G1C and globally recalibrated pricing in the ARMAS marketplace, lowering most prices.
In August of last year (nearly 10 months ago), we launched the Showstopper. This secondary was largely completed by G1. It was just waiting for final tweaks and refinements.
We know it's been a while but the "New Glory" will be launching next week. It will be Little Orbit's first ground-up weapon design to be added to APB and we are thrilled about it. We are working on a pipeline now that will see more content like this (in and out of JMBs) created on a regular basis.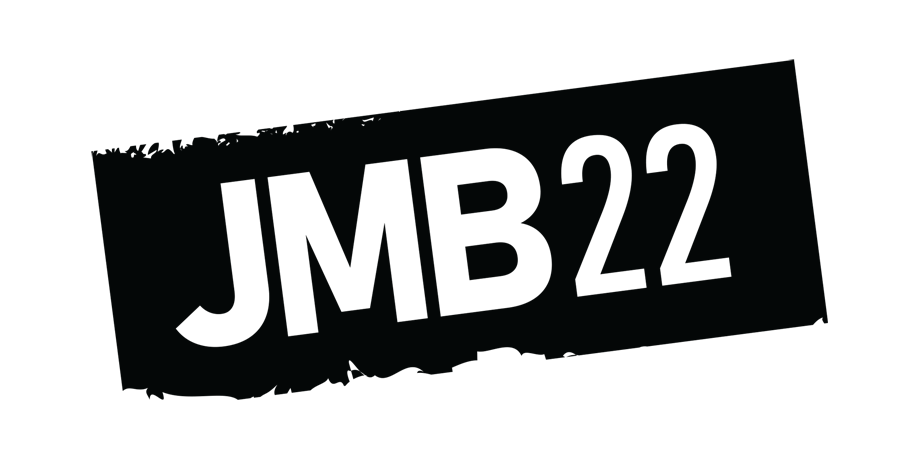 JOKER MYSTERY BOX 22
A NEW LEGENDARY
Officially the NTEC-7 Compact "New Glory", is a modified NTEC 7 "Ursus". Whereas the "Ursus" was an Assault Rifle, the NTEC-7 Compact is a slow firing SMG/AR hybrid which uses smaller caliber ammunition to provide a quicker fire rate where needed. The "New Glory" features the Controlled Aim modification which lowers the rate of fire during marksmanship mode to gain increased accuracy. It also allows you to fire fully automatic without losing accuracy outside of marksmanship mode. We know you are really going to dig it.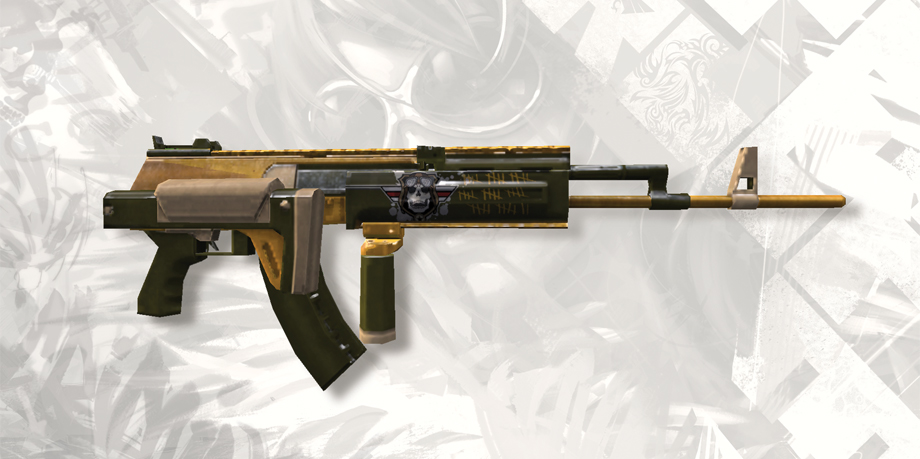 NEW GLORY
FAIR
EASY ANTI-CHEAT
Yesterday, members of the community were crafty enough to spot Easy Anti Cheat files that were included in our latest test patch, so this information leaked a little sooner than we had hoped.
As part of the next patch, we have removed BattlEye and replaced it.
There is a lengthy Community Discussion thread on Cheating. It covers why this is such an important topic for APB and the various forms of Anti-cheat. Ultimately, we want a Fun and Fair game for everyone.
During its history, APB has used Punkbuster (client side), Fair Fight (server side), and BattlEye (client side). This will be the first time that we can do runtime projection of the game and backend analysis of player behavior in one unified system. We have spent months integrating the system and connecting it to our /report system, so data from players can help drive detection systems.
The health and enjoyment of our community is critical to the success of APB. We will continue to ensure that everyone has a chance to play on an even-field where legitimate winning isn't deterred by a few bad actors.
FIXED
SERVER UPGRADES
May was objectively a challenging month for Little Orbit. Server migrations are hard. We underestimated the difficulty of a very complex data center move that impacted a lot of players and us at an important part of our development timeline. The downtime generated support tickets, which in turn impacted our support team. We are working overtime to address everyone that was impacted and will make-good where we can.
While the extended downtime was unexpected, the transition to new equipment will set us up for a future where stability and speed will be worth the short-term pain. Again, thanks for sticking with us through this rough patch.
NEW JOKER STORE ITEMS
Over the last couple months, the team did some analysis of the game and decided that Joker Tickets, as a currency, have a really low value proposition.
We are working on a larger initiative that we feel will directly improve the main game, and I'll talk about that more as we get closer to the Engine Upgrade. But as a starting point, we have decided to revamp the in-game Joker Store and added some exciting new permanent Primary, Secondary and Cosmetic items for purchase.
That just about wraps up the big news for this month. Be sure to follow us on Facebook and Twitter for up-to-the-minute updates on APB RELOADED.
The community has been very patient with us as we learned all of the critical systems that make APB so unique, and while we have now been at this for over a year, I feel like we are just getting started.
Thanks,
Matt
---
Got any questions? Want to chat with other players? Then discuss this article in our Forums! You can also follow us on Twitter and Facebook.
LATEST NEWS POSTS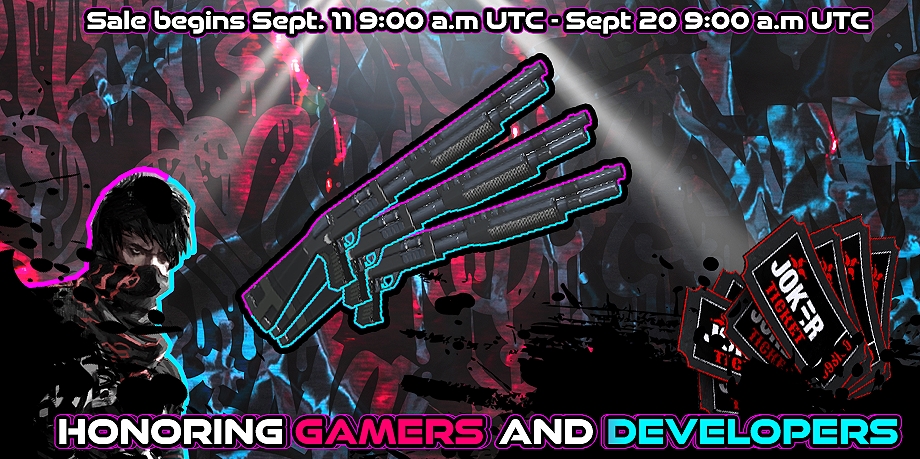 Honoring Gamers and Developers
Sep 11, 2023
|
PC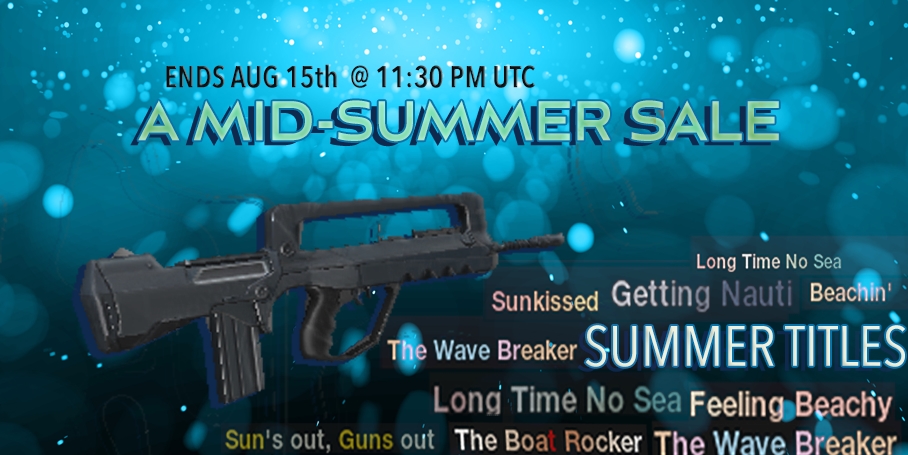 Mid Summer Sale
Aug 2, 2023
|
PC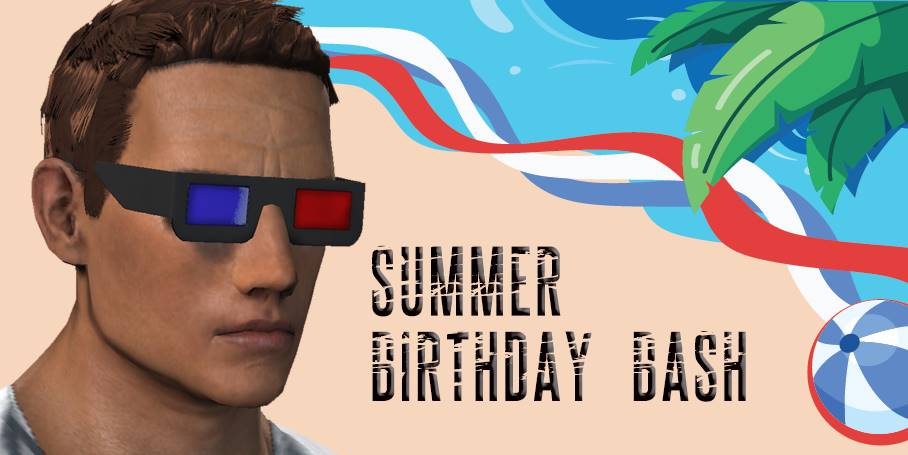 2023 Celebrate APB
Jun 27, 2023
|
PC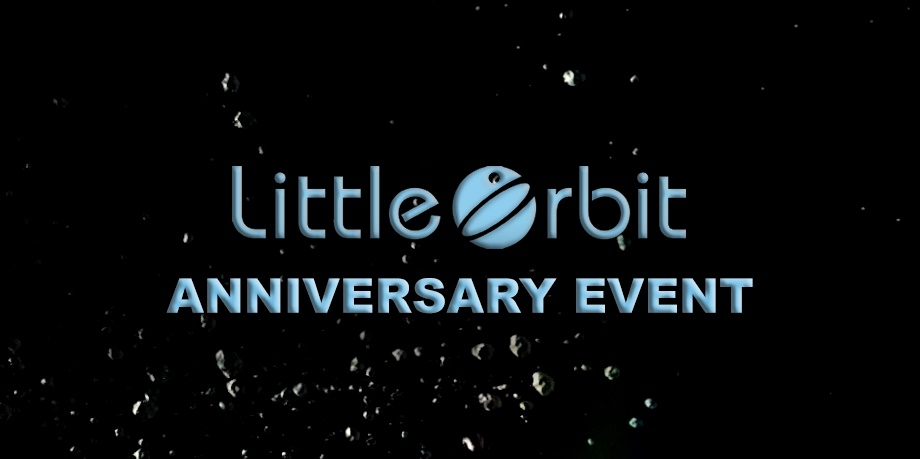 2023 Little Orbit Day
May 5, 2023
|
PC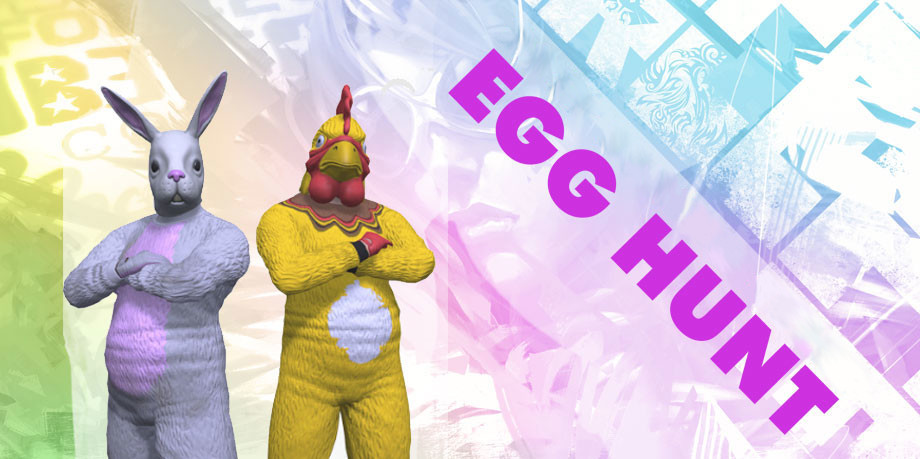 Easter 2023
Mar 29, 2023
|
PC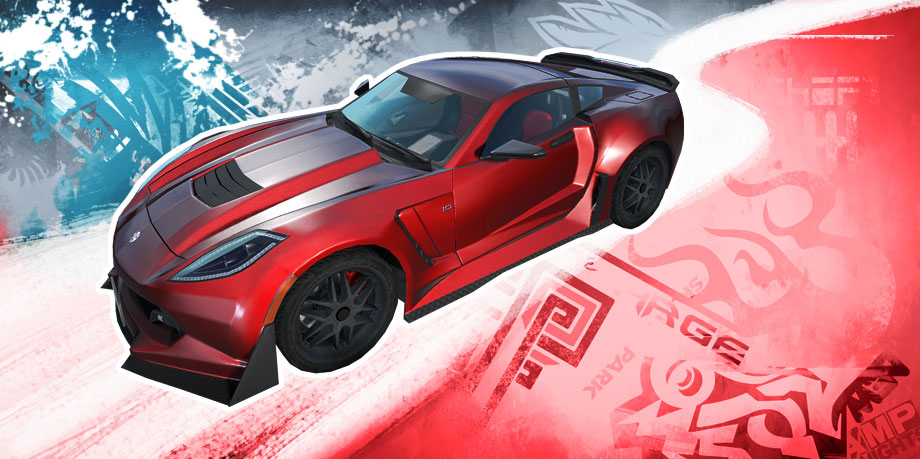 APB 2023 Roadmap
Mar 8, 2023
|
PC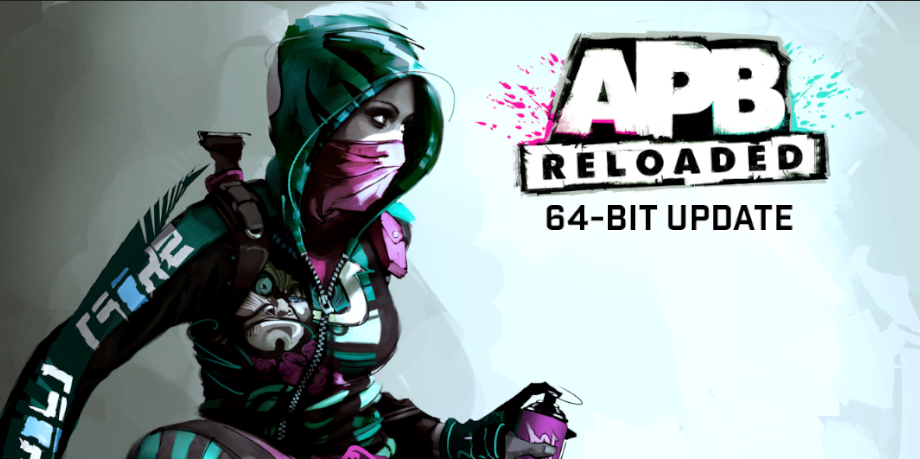 APB 1.30 is now Live!
Feb 8, 2023
|
PC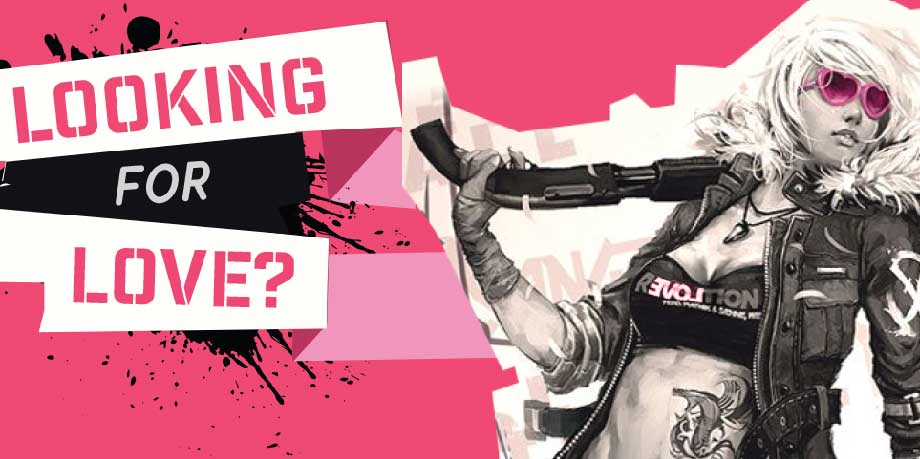 V-Day 2023
Feb 7, 2023
|
PC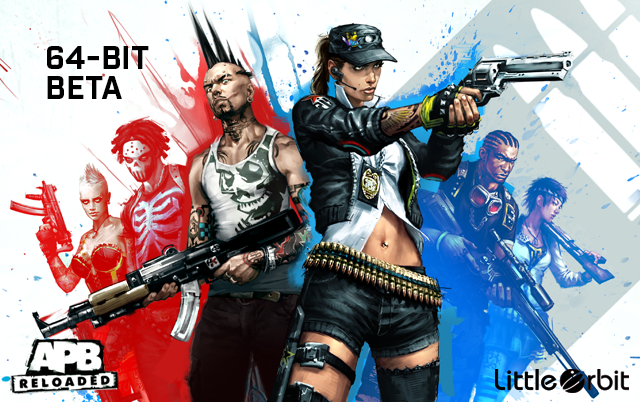 APB 1.30 Open Beta has begun
Feb 1, 2023
|
PC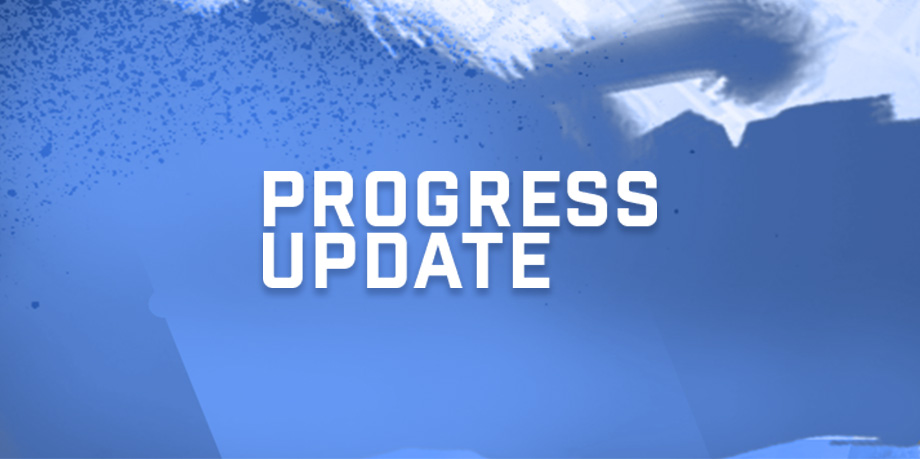 2022 AMA RECAP
Dec 22, 2022
|
PC