January 2020 Update Focus on Chapter 1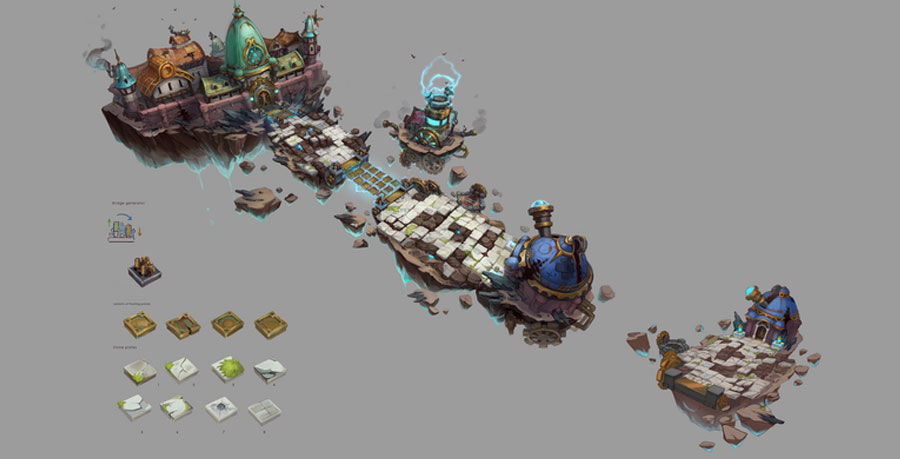 Dear Backers,
Hopefully everyone enjoyed their holidays. We're not quite back in the office yet, but this month I'll be giving a general overview and then briefly showing off some of the polish for Chapter 1.
General Update on Progress
December was a short month, but I am very excited about the progress. Our primary focus is to get all the remaining gameplay systems done, so we can play through Chapter 1 front to end. In last month's update, I listed the general roadmap for those tasks.
We made good progress on the following:
Art exploration of visual effects for skills and abilities. This is a new area that we haven't spent a lot of time on yet. It's important for the visual effects to feel integrated with the world and character art.
Design focused on implementing the Hazards system for all chapters, as well as refinement of the Trigger system which hooks into the Hazard system in several places. They also spent some time working with environment animations to build a guide for the art team. And lastly they built out UX wireframes for many of the screens we haven't worked on yet.
UI design across several new screens. There are some significant revisions to the direction we were heading once we got into more detailed screens. I feel like the added iterations has helped the UI visual language to mature a bit. I'll post some shots once we're comfortable with how things are going.
Lots of technical art polish to Mission #1. The focus here is to tighten up the art specs for the remaining missions. Many materials got upgraded and tweaked to be more cohesive and less flat. Once we're happy with Mission #1, we'll be doing Mission #7 as an interior example.
Mission #1 Polish
In July 2019, I posted some of the storyboard design for Mission #1 and Mission #2.
You can read them here: https://www.kickstarter.com/projects/littleorbit/unsung-story-tale-of-the-guardians/posts/2552283
As the first mission in the game, this level needed to accomplish a lot of tutorial items, but still remain fun and intriguing. The art team spent their time this month working on getting the 3D art for Mission #1 to where we want it in the final game. We aren't quite done. The skybox is placeholder and the floating interactive bridge pieces are missing, but overall I feel like we're finally able to show off the proper look and feel that we want to achieve.
Here is the concept for Mission #1: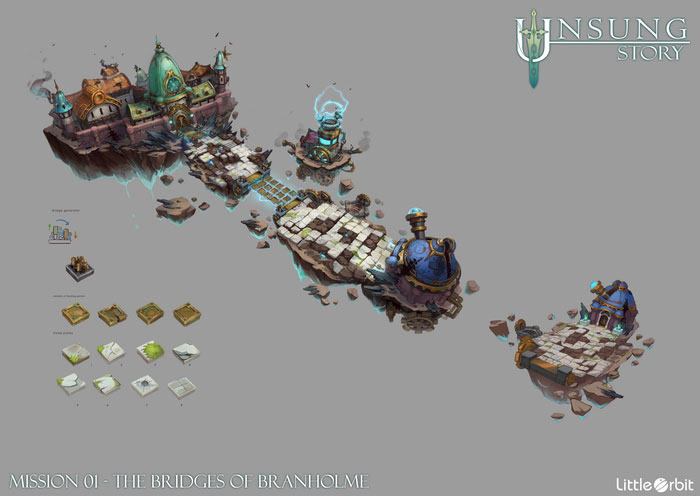 Concept art for Mission #1: The Bridges of Branholme
Here is how Mission #1 opens:
The player finds Sirena just outside the city's walls at the Branholme Observatory. She wears the robes of a Lore Master (one of our Prestige Jobs) and wields a staff. Sirena thanks the player for their help escorting her, worried that it's not safe travelling these days. The war has created lots of conflict and you never know someone's allegiance or intentions.
Suddenly Branholme guard bots approach Sirena and the player from the direction of the first bridge. The bridge is disabled behind them. These bots have a strange green magical aura circling around them, and they claim Sirena is trespassing and must be stopped. She explains that the city is normally guarded by these mechanical constructs, but something has turned them hostile, and the mission starts.
For those that don't want any spoilers, you may not want to view this movie.
For the rest, here is the cinematic that plays after this opening interaction with Sirena.
I'll be back next month with more tidbits about progress as we finish off Chapter 1.
Sincerely,
Matthew Scott
LATEST NEWS POSTS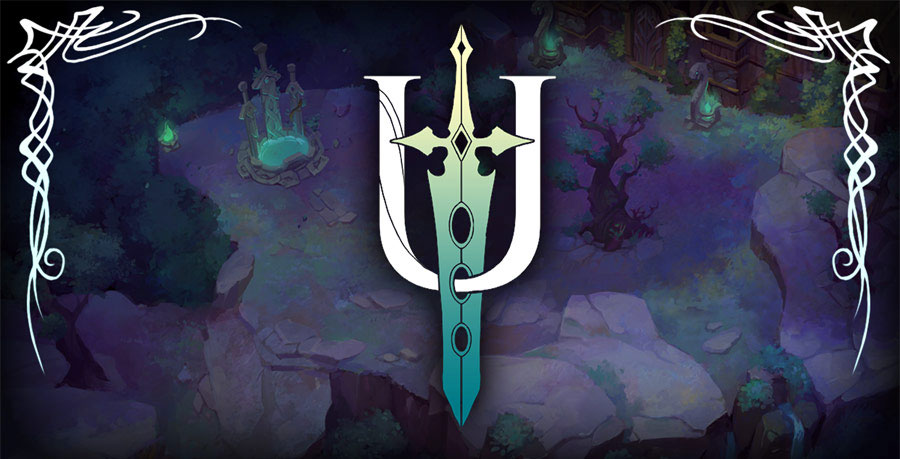 March 2020 Update
Mar 1, 2020 | PC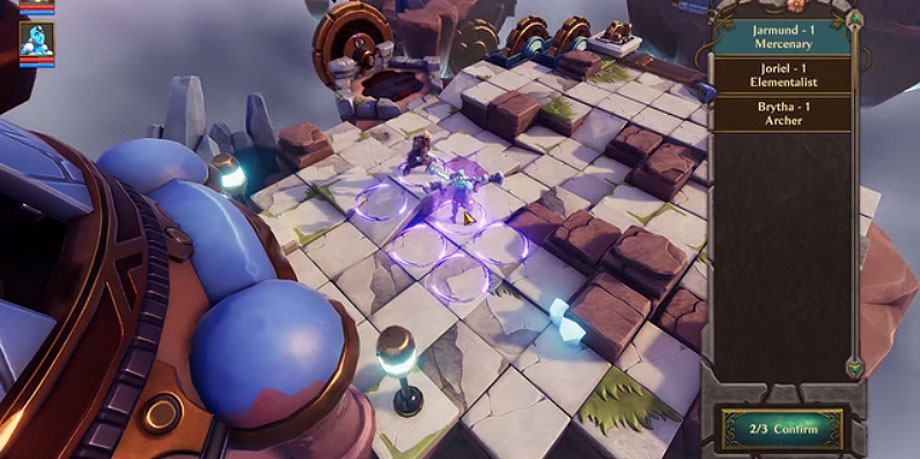 February 2020 Update - New UI and another finished Mission in Chapter 1
Feb 1, 2020 | PC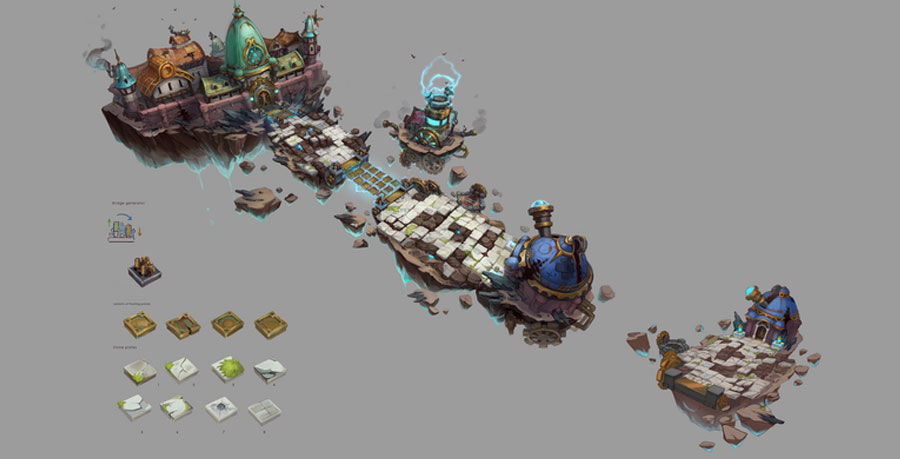 January 2020 Update Focus on Chapter 1
Jan 1, 2020 | PC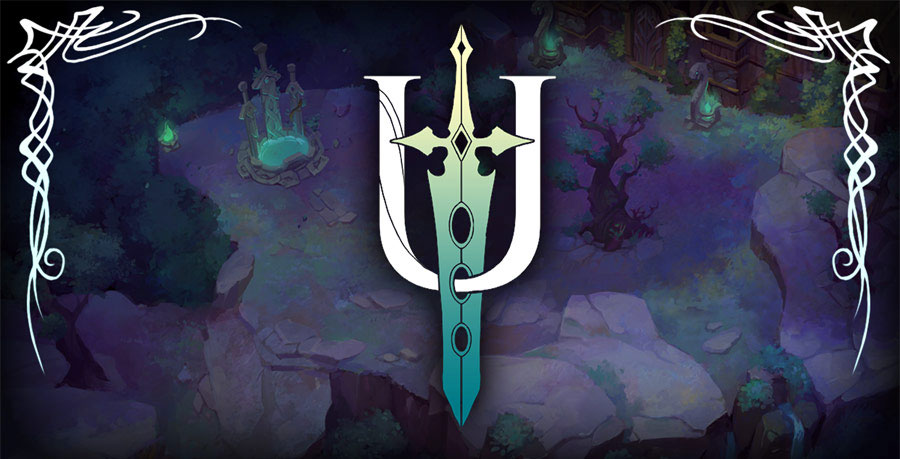 December Update - Back into development
Dec 1, 2019 | PC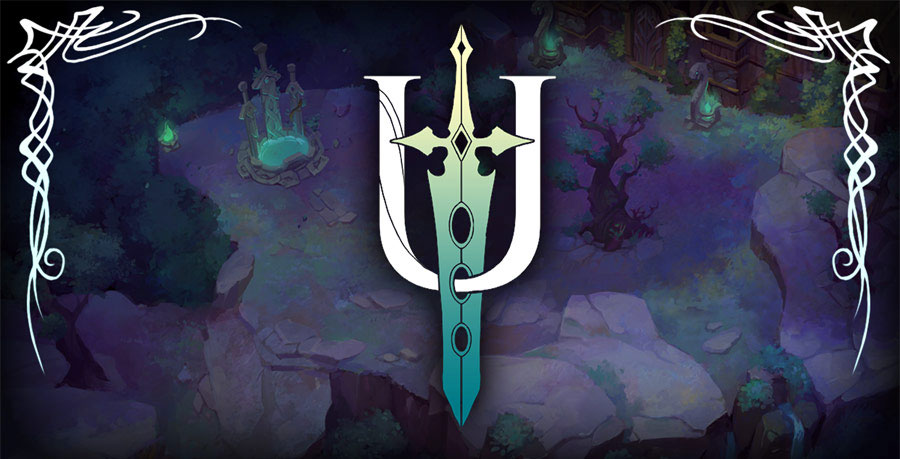 November Update - Crunch Crunch
Nov 1, 2019 | PC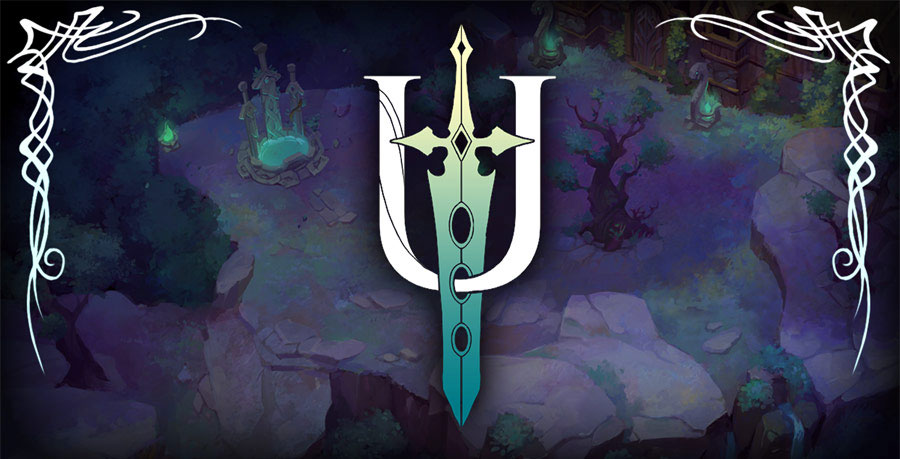 October Update - Clearing the pipeline
Oct 1, 2019 | PC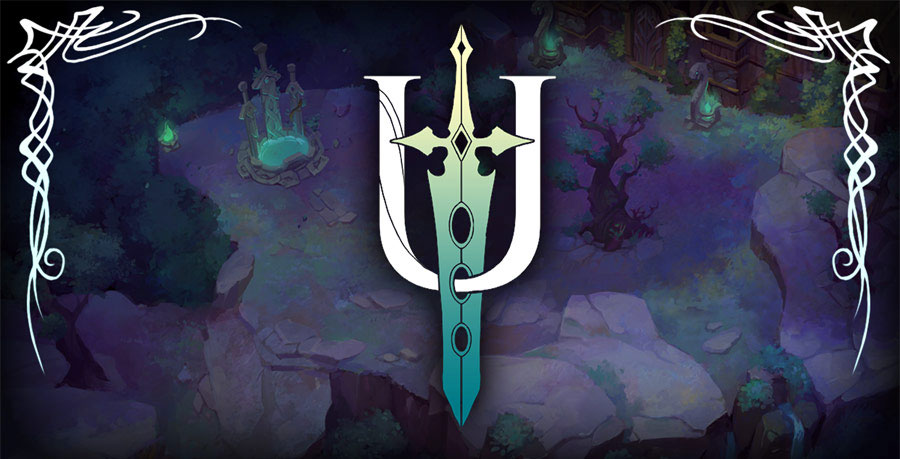 September Update - Sitting down with the Player Hub
Sep 1, 2019 | PC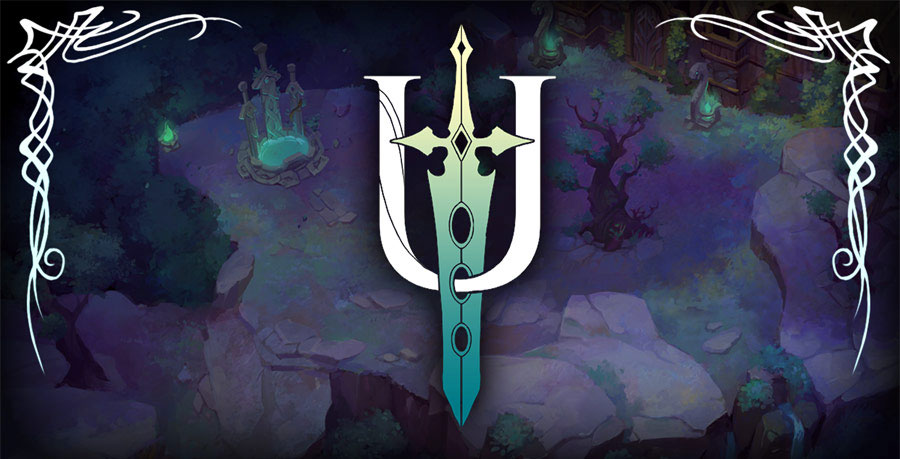 August Update - Momentum on Finishing Chapter 1
Aug 1, 2019 | PC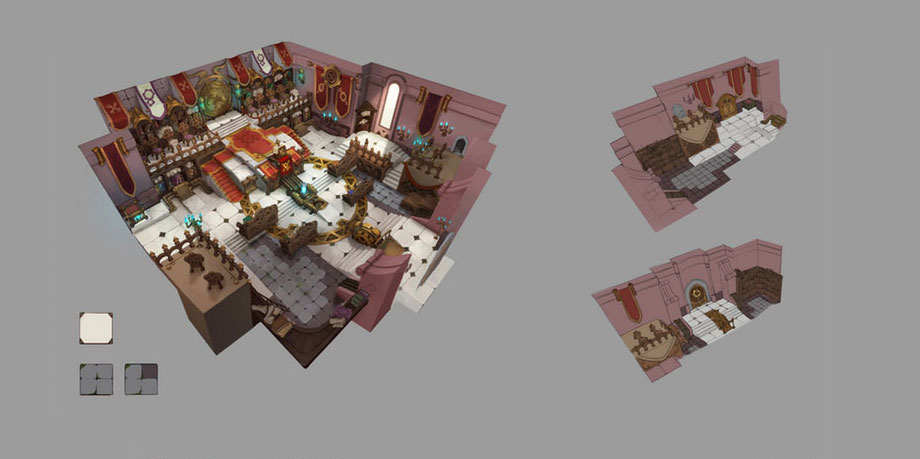 July Update - Chapter 1 Mission Progress
Jul 1, 2019 | PC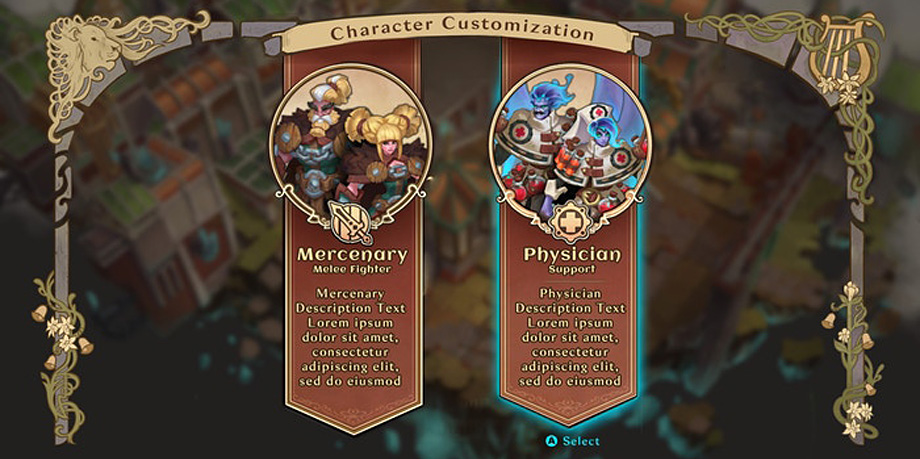 June Update - Prestige and Customization
Jun 1, 2019 | PC