October - Pulling it all together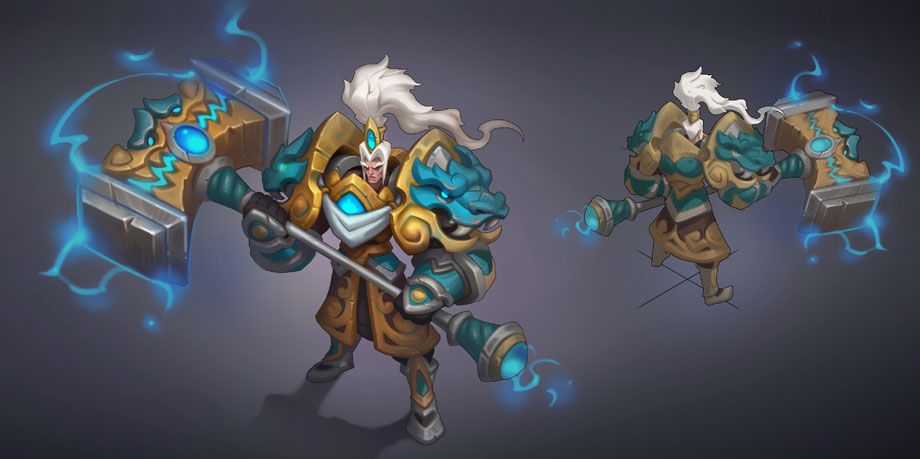 Dear Backers,
We're back for another packed update of progress, and this month the theme is pulling it all together.
Internal Development
Last month, we announced that we were bringing the remaining work on the title in-house.
Since then I have had many fans and backers ask me why we decided to move everything away from Torus.
The decision was based on a gradual take over of the project that started back in March, after Torus faced a number of challenges coming out of Pre-Production. Unsung Story was always going to be very collaborative because of the Matsuno source material, but by May all of the art production had been moved to Little Orbit, and in July we took over several of the design deliverables. By August it was clear that the project would start to suffer if we continued to split development between the two studios. Little Orbit has an 8 year working history with Torus, and they have shipped many titles for us. I deeply appreciate all the work they did on the title for nearly a year.
August and September have been a blur of ramp up.
In addition to the existing internal folks already working on the game, my Executive Producer, Nick, has officially taken over along with his associate producer, Kyle. We moved a new designer (Jared) onto the project at the end of August. We have a new lead level designer and two new engineers joining the team today! And we'll be moving over two more engineers (Brandon and Rodney), a UX artist (Jessica), and a technical artist (a different Nick) as they free up off other projects later this month.
Storyboarding
At this point we have a lot of great 2D art, 3D art, design docs, white boxes, test levels, and engineering. Last month's update showed off some of the early results from R&D in the engine. But with a project this large that was being managed out-of-house, there have been a lot of moving parts to get re-organized. The team has spent weeks digging through everything, and in some cases making revisions. Often during this process, we found ourselves asking questions about the impact of a specific ability or an objective of a mission within the overall scope of the game.
Admittedly we found in many cases we didn't have enough documentation to help with the answers.
So Tyler and Jared have taken on the process of pulling everything together into a massive Storyboard Walk Through that incorporates all the work done to date. Think of this as a pen and paper version of the game - complete with D&D-style module descriptions, enemy stat charts, mockups for cutscenes, graph paper maps, character sheets, and dice.
Needless to say, the ability to sit down and play the game without spending hours and hours of 3D modeling and engineering is fantastic. Of course we have already stumbled across a bunch of minor flaws and issues in the design, but overall it has helped to validate the game. Also this effort will all go into the Strategy Guide. For the backers who ordered that reward, it should be fun glimpse behind-the-scenes at the design process.
General Updates
Here are a couple minor design alterations:
Scout abilities have been re-worked a little and renamed to Operative
Saboteur abilities have been re-worked a little and renamed to Engineer
Sellswords have been renamed to Mercenary
Swordspeakers have been renamed to Bladesinger
On the art side, we're done with all the concepts for all the classes. We now need to go back and do gender swaps for the class armor.
On the engineering side, we are working through the engine itself to streamline battle mechanics, how the grid is surfaced, and movement.
Music
We are running behind. Mr Sakimoto had a personal injury that affected his hearing, and he took several months off to recover. But he is back now and ready to go. In fact, I am delighted to report that he just turned in his first rough cut of the main theme!
As soon as more of the music has been composed, and Mr. Sakimoto feels comfortable, I will find a cool way to share it.
Lethanor & Mana Classes
This is one of my favorite regions of Unsung Story. Lethanor sits right on the border between the Saxtel Empire and the Kingdom of Alionne, and makes special use of a series of water gates to produce sound and magic throughout the city. It is also home to the school of Mana, and has long been a zen-like place of contemplation and neutrality.
You'll notice in addition to the water gates, bells are also significant in Lethanor. Bells are also a common theme in the class armor for the Mana School.
ART NOTE: Please remember these are all early concepts. They were designed as an exploration to push the aesthetic of each location and class based on what school they are from. It is our belief that over the course of the project, they will pull back into a more classic look based on a number of things we are still finalizing.
Lethanor City Section
Lethanor Domed Roof Detail
Lethanor Detail Sketches
We have previously introduced you to the Disciple and Priest class concepts. To round out the School of Mana here are the rest of its classes.
Elementalists
Elementalists represent magical power in its most pure and destructive form. They take great pride in their ability to manipulate the weave of the elements around them, and seek rapture in the great expression of skill that accompanies every dazzling spell.
They avoid direct confrontation, flinging powerful spells towards the enemy from the relative safety of the backline. They're not physically powerful, which makes them vulnerable to enemies that can close the distance (or ranged attacks, suchs as arrows).
Mana Elementalist
Librarians
Librarians wield the ultimate power—manipulation of time itself. We have hinted at the way Unsung Story is told in reverse, and that mechanism is connected to Librarians who care for the "Opus", the first song and source of power behind the Schools. Librarians have changed the outcome of countless battles, slowing down the nimblest of foes, speeding up their allies and even undoing devastating losses. They focus on manipulating these mechanics through buffs, debuffs, passive abilities and reactive abilities. The Librarian is especially effective when paired with a slow but powerful class, or when facing extremely fast opponents.
Mana Librarian
Spellbreakers
Spellbreakers arose not for a great need to fight against magic, but as a way for the School of Mana to express their artful dominance over others. For when your enemy's flames are quenched and their spells falter, who are the true masters of magic?
Spellbreakers are powerful anti-magic tanks, capable of absorbing magical damage. They should be grouped up with allies that are vulnerable to magic attacks, or used to hunt down enemy magic users to end them quickly. However, Spellbreakers don't perform especially well against physical attacks, and can become overwhelmed quickly if they strike too far in search of enemy mages.
Mana Spellbreaker
In keeping with this month's theme, we thought it would be cool to show you a line-up of the Mana classes, so you could get a feel for them all together.
Mana Line-up
Technology Classes & Alionne Creatures
On the Alionne side, we have a number of classes we still haven't shared. Here they are.
Engineers
This class is undergoing some re-design. Engineers are the builders and researchers behind the School of Technology. They are combat-trained, but tend to utilize their expertise over brute force in combat. They can rush ahead of the allied team, placing as many traps as possible before retreating to safety. Once behind allied lines, they can pelt the enemy team with bombs, dealing decent ranged damage to an area.
Technology Engineer
Physicians
The Physician is the oldest discipline in the School of Technology, and represents the shift from magical research to the scientific. While they're the precursor the many advanced classes, their skills are quite useful later on.
The Physician supports allies with curative effects from a distance. They're extremely versatile and powerful support units, but come at two heavy costs.
Firstly, they require items to be effective. If the player runs out of items, they'll have to buy more from shops while outside of battle.
Secondly, the Physician has almost no offensive capabilities. They can heal and support their team, but can deal almost no damage to enemies, other than some light harassment from their Slings.
Finally, Physicians are capable of combining their items to create new effects. This becomes especially important in the late-game, where advanced items can only be created by combining two lesser items.
Technology Physician
Operative
The discipline of scouting was designed to help find precious resources in the Alionne Wastes. Operatives are fast, stealthy and extremely independent, though there's a reason they tend to avoid toe-to-toe combat.
The Operative infiltrates enemy lines, sneaking up on a vulnerable backline enemy and finishing them off before the enemy team can react. They're also capable of stealing equipment, which makes them essential versus powerful units, such as some bosses. Stealing isn't easy, but results in not only disarming the opponent, but giving the stolen equipment to the player's party. No gear in the game can only be obtained in this way, but it does allow players to obtain powerful equipment much earlier than they would otherwise be able to.
Technology Operative
Cavalier
Cavaliers represent a noble and honorable approach to combat, appropriate for warriors of a more sophisticated age. Don't let their civility fool you, though; many are the combatant who has fallen to the Cavalier's guile, disarmed not by their blades, but by their skillful footwork.
The Cavalier is a tank class who focuses on avoiding damage. The rapiers they wield have naturally high weapon evasion stats, allowing them to easily parry incoming blows. However, Cavaliers are lacking offensively, and will struggle to deal with magical damage. Placed well, Cavaliers can hold the line against several enemies. If the Cavalier is placed poorly, magical attacks will kill them before they ever get a chance to fight back.
Technology Cavalier
And again, we thought it would be fun to present everyone together.
Technology Line-up
Alionne is the most sophisticated of the Lasfaria countries, but at the cost of its surrounding environments. Here is a quick look at some creatures from that region.
Automa-Tank
Not every technology invention works as intended.
2D Automa-Tank Concept
3D Automa-Tank Model
Croakenmire
These hyper intelligent amphibians wander the Wastes.
2D Croakenmire Concept
3D Croakenmire Model
3D Art from Last Month's Concepts
In last month's update we showed off a number of concepts including Aramar in the Saxtel Empire, a couple creature designs, and some new classes. This month I thought I would start by posting how some of those items are coming out in 3D.
3D Props from the Saxtel Wilderness
3D Heronfir Creature
3D Lionus Maximus
Lastly, September was a particularly brutal month for those that work in the games industry. We lost some excellent studios including Carbine, Capcom Vancouver, and Telltale due to closures and games being shutdown. If you are in the industry, please take a moment to post any jobs you might have for those who might be looking.
As always, we appreciate your continued patience and support.
Sincerely,
Matthew Scott
LATEST NEWS POSTS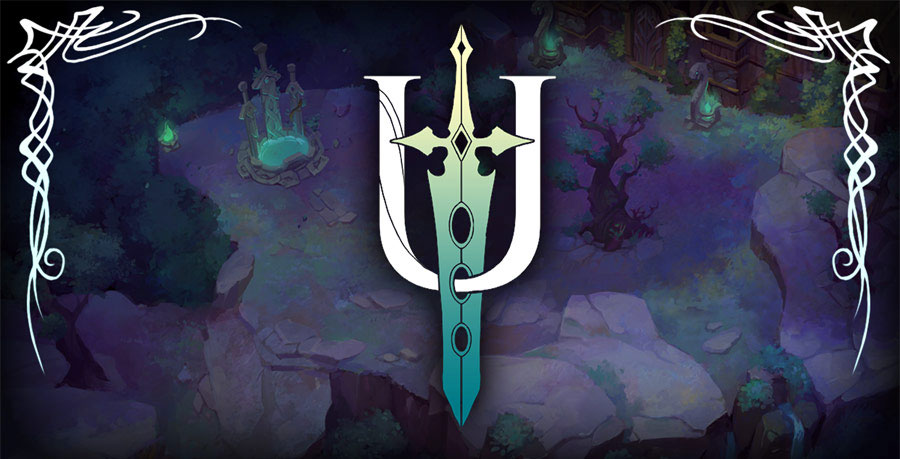 March 2020 Update
Mar 1, 2020 | PC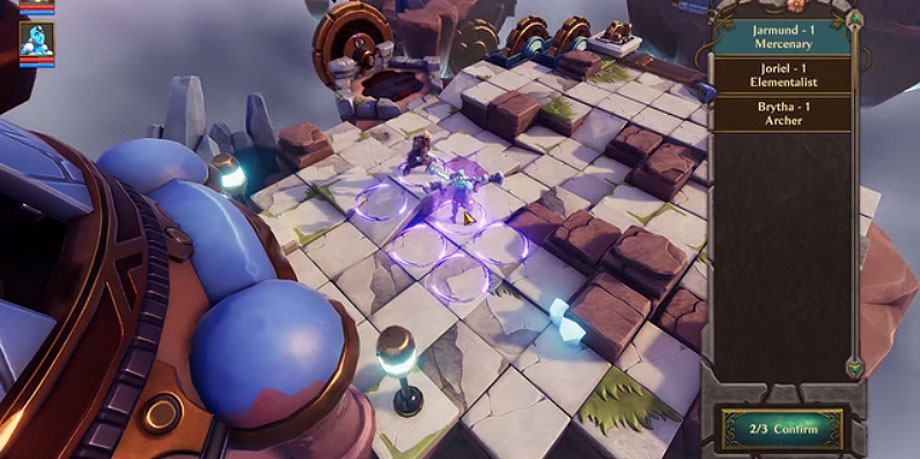 February 2020 Update - New UI and another finished Mission in Chapter 1
Feb 1, 2020 | PC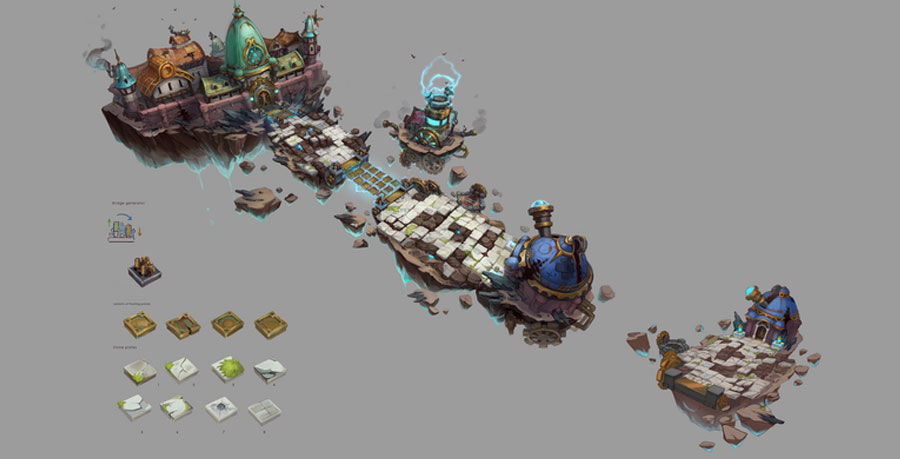 January 2020 Update Focus on Chapter 1
Jan 1, 2020 | PC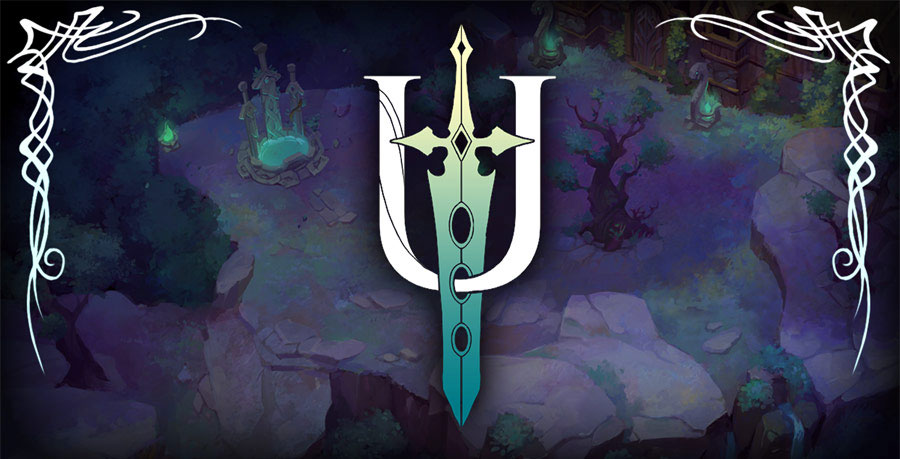 December Update - Back into development
Dec 1, 2019 | PC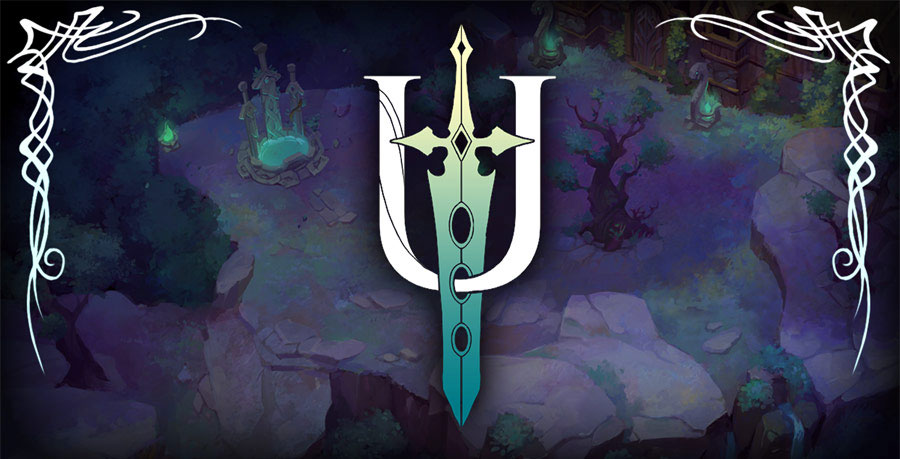 November Update - Crunch Crunch
Nov 1, 2019 | PC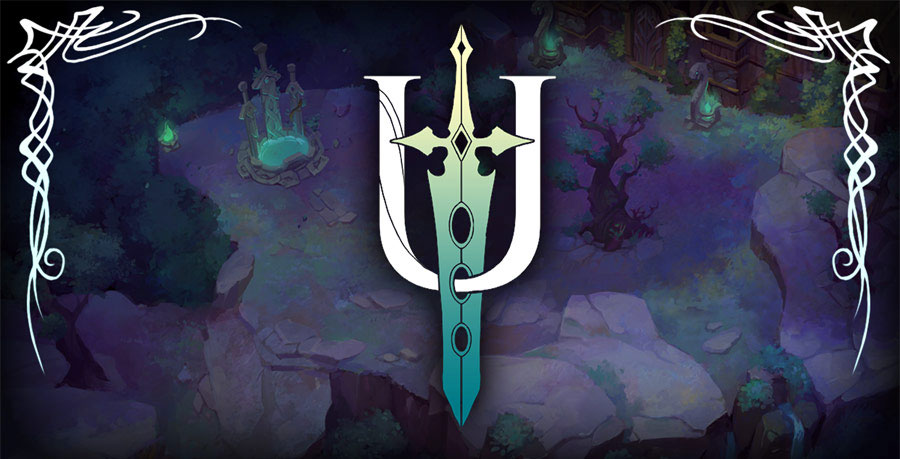 October Update - Clearing the pipeline
Oct 1, 2019 | PC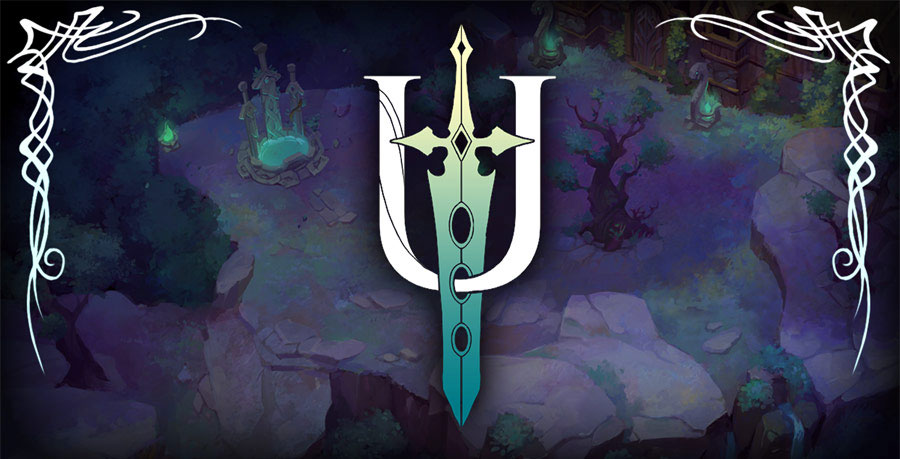 September Update - Sitting down with the Player Hub
Sep 1, 2019 | PC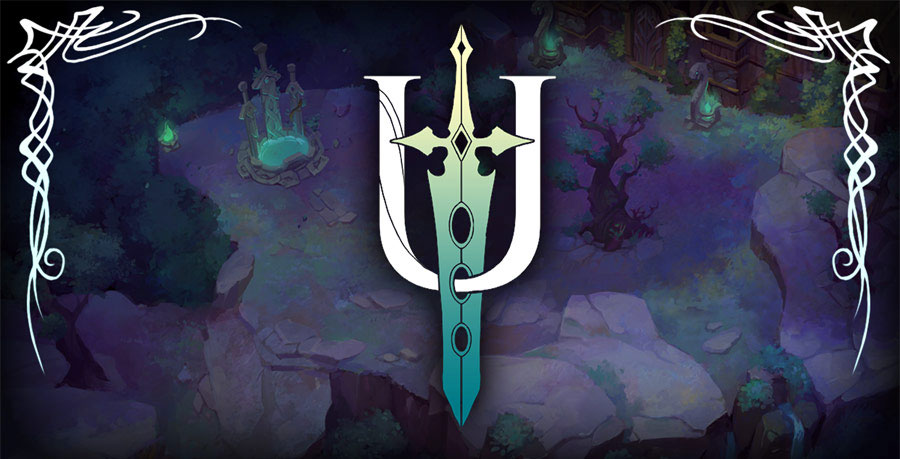 August Update - Momentum on Finishing Chapter 1
Aug 1, 2019 | PC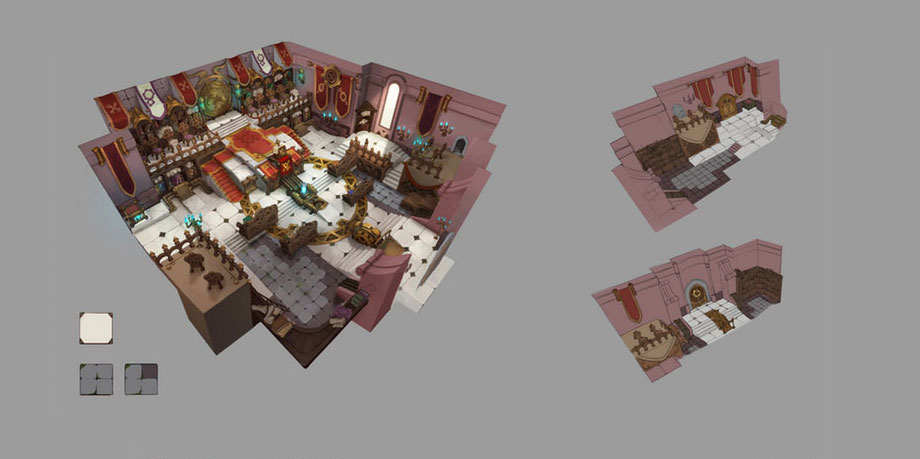 July Update - Chapter 1 Mission Progress
Jul 1, 2019 | PC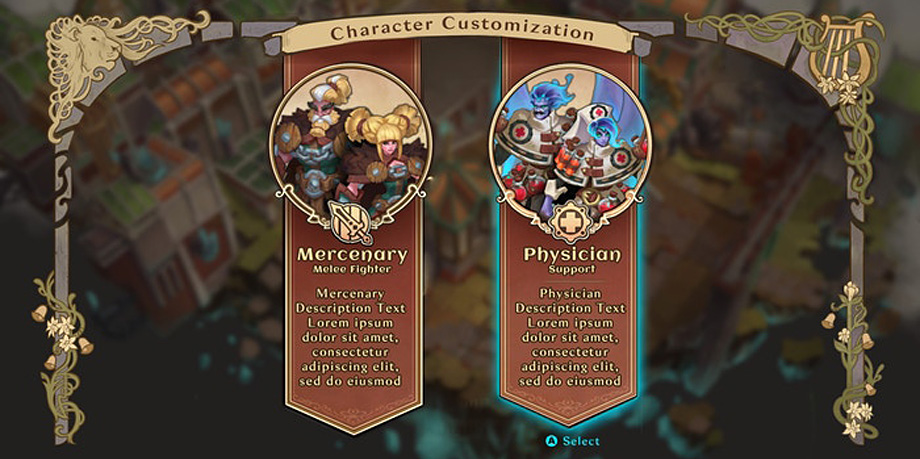 June Update - Prestige and Customization
Jun 1, 2019 | PC