Massive February Update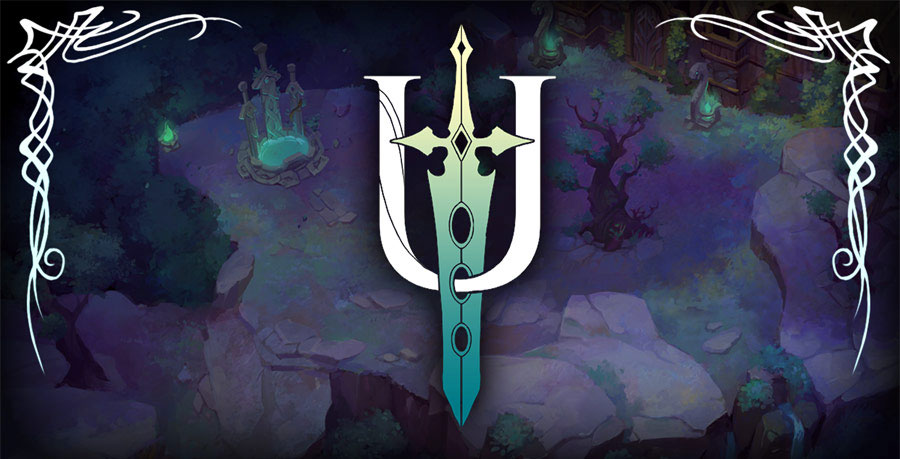 Dear backers,
It's the first of the month, which means it's Unsung Story update time!
If you've been following us on Twitter or Facebook, you may have seen a little teaser pic that I put up. You can see it here:
https://twitter.com/UnsungStory/status/953043465176150016
Since I didn't give a lot of detail, I made sure to include one very identifiable hint in the background - the Tokyo Tower. So this month's update is going to be framed around my trip to Tokyo where I got to work with some of the main talent behind Unsung Story.
Before I start, I wanted to share something that has come up on a couple occasions. For a variety of reasons, sometimes we have to remain quiet about a specific aspect of the game. Taking on Unsung Story involved untangling a legal mess of broken contracts and unpaid partners which has required quite a bit of effort to resolve, and in many of these cases leaves us with no choice but to remain silent.
Please know that we will always try to let the backers know as much as we can, but sometimes it's not possible to do that without violating NDAs or jeopardizing the project.
With that said, here are the highlights of my trip to Tokyo.
Day #1 - Soundtrack & Dinner with Mr Sakimoto
On my first day, I spent a lovely evening with Hitoshi Sakimoto and another up and coming composer from his company Basiscape. We ate at a fantastic underground Izakaya restaurant in the Shinjuku part of Tokyo. When I arrived, I was escorted back to a small private room to eat and discuss Unsung Story.
I am very excited to announce that Mr Sakimoto and his company Basiscape will be composing and producing 1 hour of original music for the project.
Dinner with Mr Sakimoto
We spent much of the evening discussing the story, the world, each school, the characters, and the emotional themes for the game. Afterward I sent over a metric ton of design and story for him to use as inspiration. He's going to be starting with the main theme and then working through the other tracks from there.
Day #2 - Art & Dinner with Cygames
The following evening I got to see Shibuya, another iconic district in Tokyo. Mr Yoshida couldn't attend the meeting, but I was hosted by several members of Cygames at a local Shabu-shabu restaurant. Dinner was fun, and we hope to work with Yoshida and Cygames in the future.
Shibuya
However at this time, due to a number of reasons beyond anyone's control, Mr Yoshida cannot be involved on Unsung Story. We had already started moving forward in the art design, but I wanted to give the backers a definitive answer. We still plan to produce the Unsung Story art book, and we have a couple other ideas to help make up for this change.
Day #3 - Design & Lunch with Mr Matsuno
There was a lot to cover in this meeting, so we decided it would be best to meet at the Westin Tokyo, the hotel where I stayed during my trip. Just prior to flying out I sent over 28 pages of story and design notes along with a Powerpoint presentation walking through our progress in various parts of the project - all fully translated into Japanese. We spent quite a bit of time going through everything using a translator, and he gave excellent feedback. The goal of this meeting was to review our completed story to make sure our American writer had successfully captured all his notes and ideas alongside our other narrative requirements. We also covered aspects of the game design and other elements of the game. The story feedback was great, and much of the meeting was very positive, but he did give one major gameplay note that he wants to see explored. I have already met with the development team, and we're hard at work determining the best way to address it.
Lunch at the Westin Tokyo
I have to admit, I had a bit of a fanboy moment at the end of the meeting. Final Fantasy Tactics was instrumental in shaping my future in video games, so meeting Mr Matsuno was an honor. And when it came time to leave, I totally forgot to take a picture with him.
End of January Milestones
Pre-production is scheduled to end in March, so that means we only have 2 more months of milestones before actual production on the game begins. Accordingly January was very busy.
Here is a brief look at some of what the team worked on.
Class Design v0.20 - We have a second pass on the name and major gameplay mechanics for each class. Version v0.10 was submitted back in December after my trip to Melbourne, and it was solid, but I am even more pleased with this version. The roles between units feel much more defined, while the thematics for each class feel much more unique to our world. You have no idea how much restraint it takes to hold back from sharing some of the class names.
Character Art Style Guide v0.10 - This was a fantastic deliverable that took the last couple months of character art concept and modeling and broke the style down so we could apply it to a broader set of characters while keeping consistency in the look. Moving forward without Mr Yoshida means we needed to create our own look and feel that honored the original tactics style without copying it. We've shown a couple concepts, but I like how the style is continuing to evolve.
Game Design Document v0.20 - Last month I mentioned the Design Direction document, and this month I got my first look at the GDD. The documents haven't been combined yet, so it's still very incomplete, but it already has all kinds of juicy details on the game flow and combat systems - specifically how damage is calculated and a first pass on all the game stats.
World Design v0.10 - This was a new document that we are using to flesh out the world and environments of Unsung Story. Each chapter takes place in a new location, and each location contains a unique school of magic that has influenced that part of the map. Lots of good raw ideas here for clothing, architecture, and other visual aesthetics. We'll be workshopping this document in February, and then making another pass through the story to keep things consistent.
Story Design v1.0 - I alluded to this document earlier in this update during my recap of the lunch with Matsuno. I'm excited to say that we're done with the complete first pass! All 5 chapters of the game have a solid narrative that combines Matsuno's original story and characters with some of our new collaborative ideas and filtered through the game's mechanics. It also identifies key mission objectives and encounters.
Prototype Build v0.10 - This was an unexpected treat, and all of the work on the GDD made sense when I got this month's playable build with some very rough RPG mechanics. When I say rough, I mean rough. The level is randomly generated with various square bits of geometry - rock, dirt, grass. The scenario contained 5 enemy units and 5 party units with varying levels of health and energy. We're using placeholder robot models for all the units, but they do animate and move. Grid selection, round timing and attack order all worked, and I was able to use a couple basic items to heal units. Right off the bat several enemies grouped up on one of my units who had spawned away from the rest, and they killed him in a quick series of rounds. My other units fared better, as I regrouped and eventually won the battle with 3 units left alive!
3d Mana Attacker test - Lastly, this is one of the super rough 3D tests we did to explore characters in the game. At this point I don't think this actual model will be used, but I feel like we're getting closer.
Mana Attacker 3d Test
Stay tuned! Lots more in the works. In mid February, we're hoping to starting our Developer Diaries spearheaded by Ash, our lead producer. If we can hold that schedule, then you'll be getting two major updates a month.
Thank you for your continued patience and support.
Sincerely,
Matthew Scott
LATEST NEWS POSTS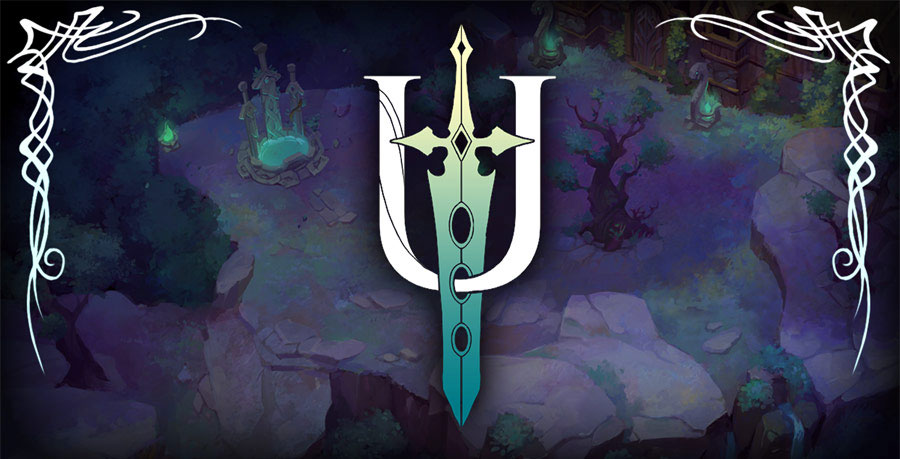 March 2020 Update
Mar 1, 2020 | PC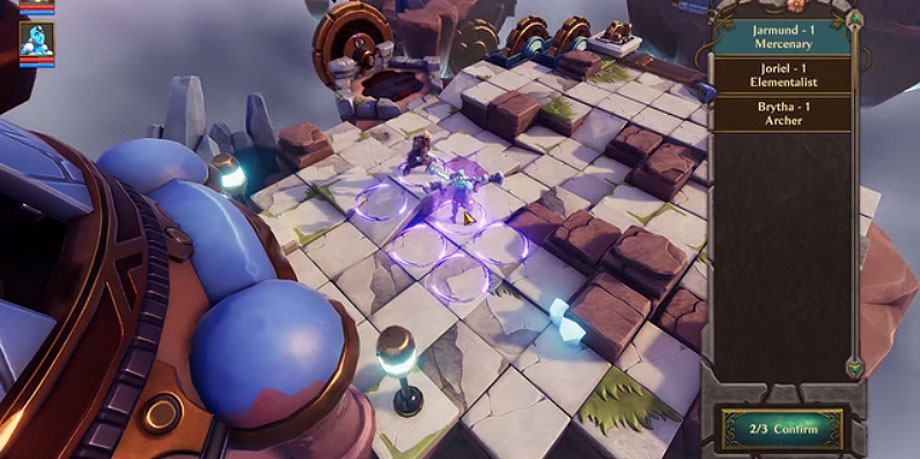 February 2020 Update - New UI and another finished Mission in Chapter 1
Feb 1, 2020 | PC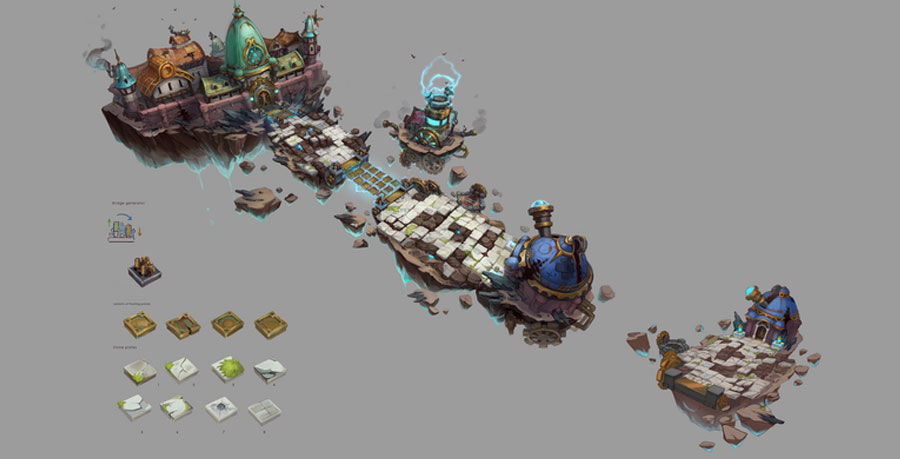 January 2020 Update Focus on Chapter 1
Jan 1, 2020 | PC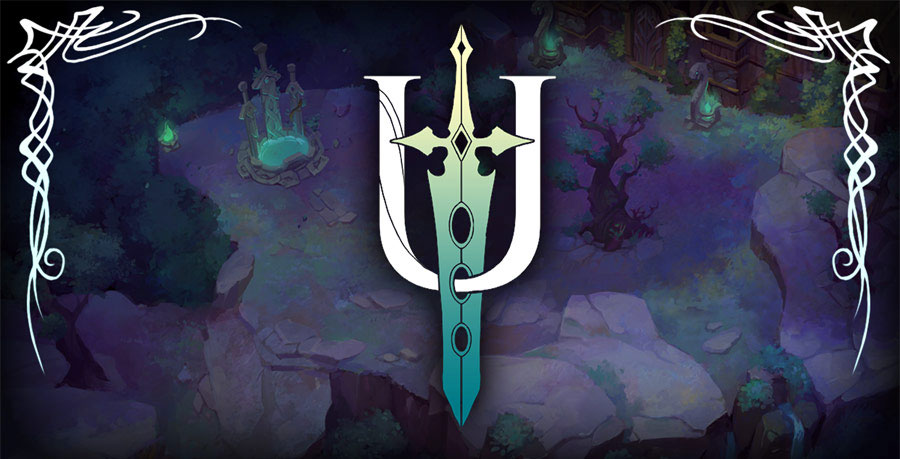 December Update - Back into development
Dec 1, 2019 | PC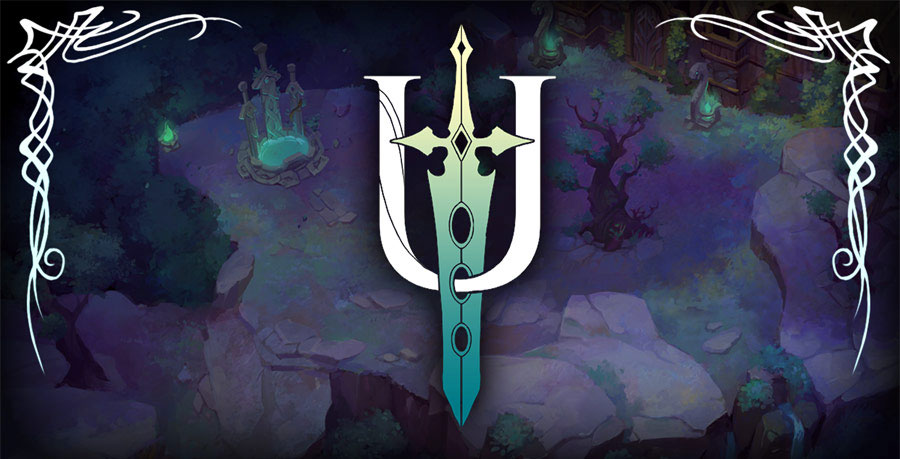 November Update - Crunch Crunch
Nov 1, 2019 | PC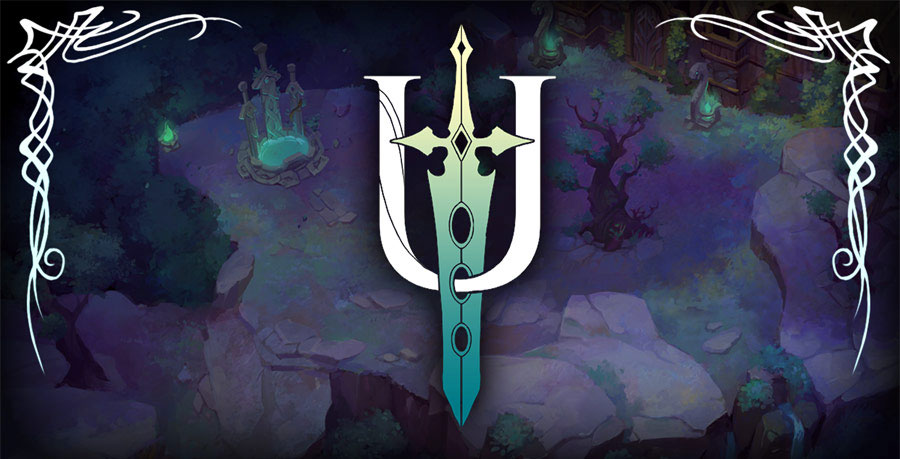 October Update - Clearing the pipeline
Oct 1, 2019 | PC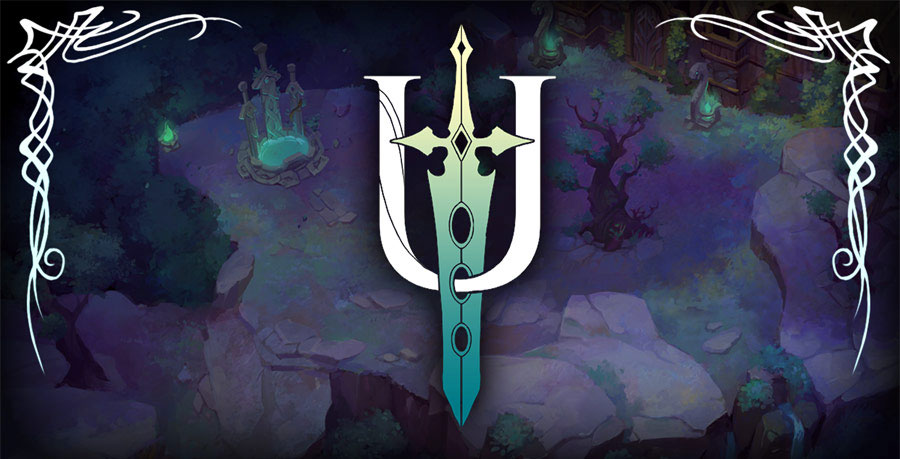 September Update - Sitting down with the Player Hub
Sep 1, 2019 | PC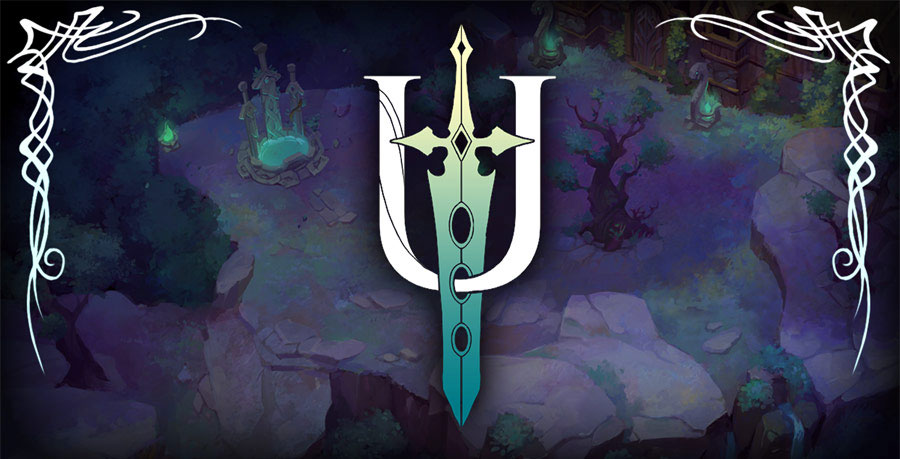 August Update - Momentum on Finishing Chapter 1
Aug 1, 2019 | PC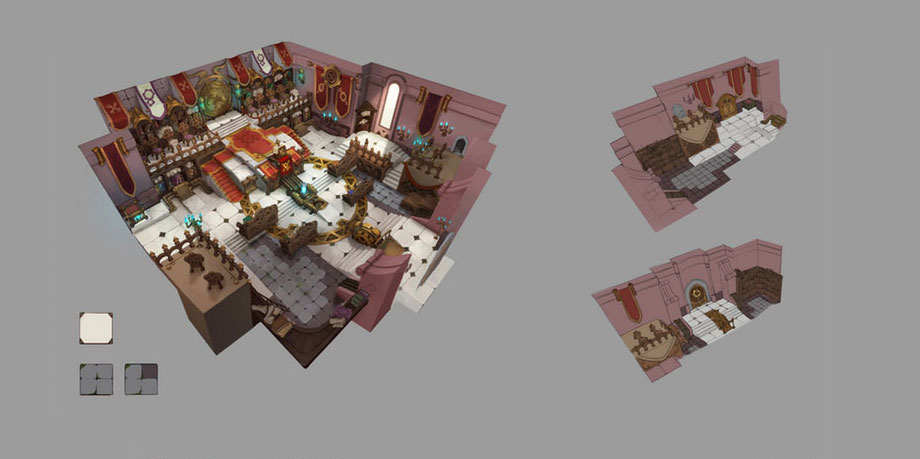 July Update - Chapter 1 Mission Progress
Jul 1, 2019 | PC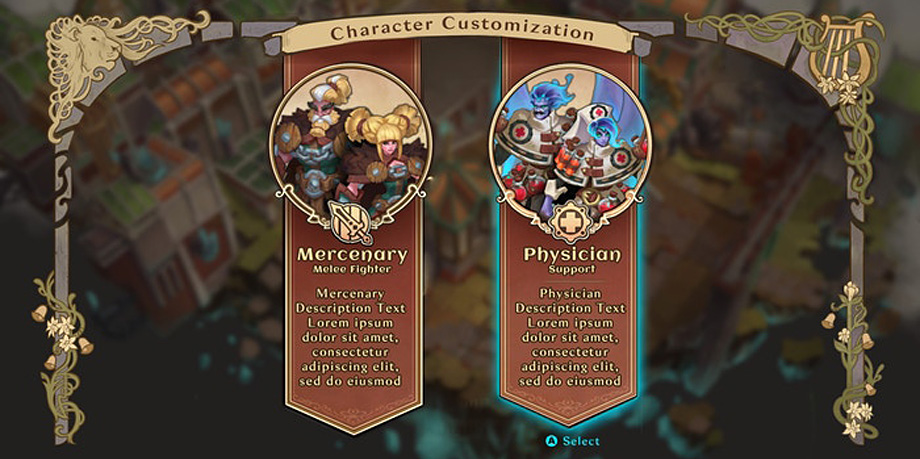 June Update - Prestige and Customization
Jun 1, 2019 | PC