June Update - Art thou ready?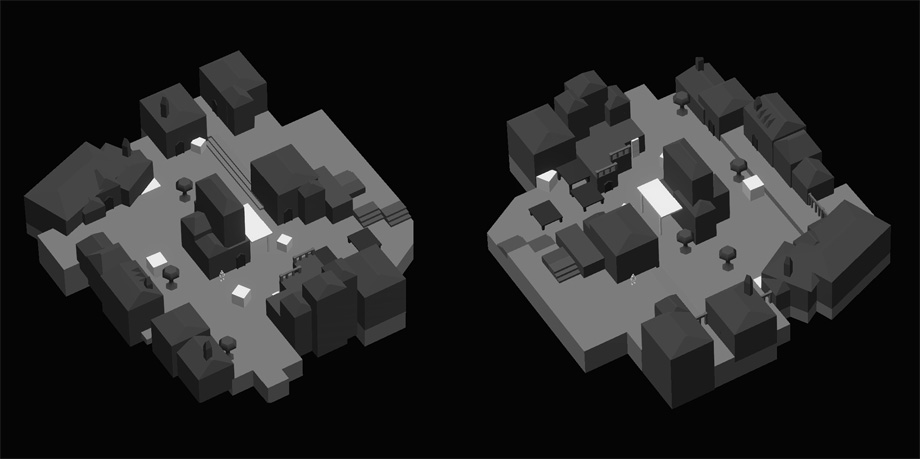 Dear backers,
It's E3 month! The Little Orbit team has been getting ready. We aren't talking about Unsung.. yet. But we're getting close to our first big public push so stay tuned in July and August.
We also did another developer blog about the UI design process. You can check it out here if you missed it.
This post is already loaded to the brim with content, so I'm only going give a brief general overview of where we're at.
General Update
New more polished visualization of the Triangle Grid system.
Added a Mission intro screen that contains mission details and briefings.
Stat calculations for the core systems are now fully implemented. This does not mean the game is balanced. Ability balance is ongoing, and balance gets worse the higher leveled units are.
We've settled on 242 total abilities in the game. That's 12 for most classes, and a couple with 13. Only 19 abilities remain to be implemented.
There are 31 Battle/Mission Maps implemented as White Box levels utilizing a placeholder tile set that designers can manipulate to build various scenarios. There are currently 51 maps in the design, but we are on our third Pace Map. This new version will affect some of the levels, but we're hoping this is our last round of story/narrative revisions. (I'm very pleased with the current version of the story)
New Logo!
In keeping with this month's theme, I felt it was time to put our own stamp on the project. So here is the new Unsung Story logo. We hope you like it :)
New Unsung Story Logo
A Personal Note about the Art
I have been pretty open about holding this area back, because I wasn't happy with the direction. Before locking in, I wanted the team to be able to explore a lot of different space. We're done exploring, and I'm very pleased to show off how that process is going.
Before I jump in, I want to acknowledge that this is the one place in the project where we have significantly deviated from the original direction set out by PlayDek. We couldn't get Yoshida back.
We tried a number of different styles that were reminiscent of FFT, but we just couldn't make them work. So what you're going to see today is different.
I own 100% of the responsibility for the look. I chose this style, and I'm a big fan of how it's coming out. For some, you may like what I'm about to show off. And I'm sure there will be others who will be massively disappointed. Trust me, there are plenty of great medieval settings and character styles in the game. It just happened to turn out I don't have a lot of that to show off today. So I'm going to ask for a little patience, while we dial this in and integrate everything together for the final look.
I do also need to take a moment and give massive thanks to my tireless Art Director, Tyler James, and the team of artists working under him.
Even though I get to have all the fun writing these updates and sharing everything, he really did all the heavy lifting on what you're going to see this month. We've spent plenty of late nights comparing notes throughout each stage, but he has spent many hours working with the artists, giving feedback, painting guides, and generally bringing this game to life.
Art Update
I thought it would be fun to actually share that visual development process by focusing on four specific classes in the game - the Berserker, the Wildlord, the Sharpshooter, and the Disciple. Bear in mind the game will feature Human characters along with two other playable races in male and female forms with skin color, head, and hair variations. I'm only going to show off specific designs of each class, but there is a lot of diversity in how these will look in the final game.
Step 1 - Design Variations
Unsung Story takes place at the end of the 77-Year War between the Saxtel Empire and the Alionne Kingdom, so we started by collecting a concise description of Aramor, the capital city of the Saxtel Emptire and also the home of the School of Nature. This region of the game is influenced by a blend of Celtic and African inspirations.
For the Berserker, we also created a written description based on his abilities and his Double Axes. Lastly, we thought this would be a fun place to start because it introduced the second major playable race - the Horned.
From there we did a series of rough sketches showing a bunch of design variations.
Horned Male Berserker Design Sketches
Since we were both exploring a new race and the classes, we decided to design a female variation using the Wildlord class and her Glaive.
Horned Female Wildlord Design Sketches
On the opposite side of the 77-Year War conflict is the Alionne Kingdom with its capital city of Branholme and the School of Technology. This region contains heavy deposits of an ore that can store and release sound waves and is influenced by England.
For the Sharpshooter, we wanted to explore a female Human using the Infusion Rifle.
Human Female Sharpshooter Design Sketches
And lastly for the Disciple, we started with a written description of Lethanor, the city where the School of Mana is located. That region of the game has Asian and Indian influences. We wrote up a brief art description of the Disciple and his primary weapon, the Bo Staff.
Human Male Disciple Variations
We did a couple more classes in our initial rounds, so we could line them all up together in order to get an overall view of the look as it was coming together.
I'll admit we did a lot of revisions, and we ended up throwing away a fair amount of work. Tyler and I made the difficult call to cut an entire early attempt at the third race in the game. I might show that work in a later update, but ultimately we felt the tone was wrong and it was pulling the visual design away from what we wanted.
For these four class designs, we made notes, identified color schemes and assembled the look we wanted to proceed with.
Sketch Feedback
You'll notice specifically that with the Disciple we added bells around his neck to be a source of sound for some of his moves.
Step 2 - Final Renders
From there the team worked on a series of final renders to get as close to what the 3D model in the game might look like.
For this part of the process, we have to take into account the angle of the camera. Players need to be able to look down on the field and easily recognize each unit. It means we need to be careful of embedding too much detail or using specific colors, because those will be lost or end up muddy. We saw this with PlayDek's early designs that looked amazing in the 2D stage, but then fell flat in their prototype scene.
Horned Male Berserker Final Render
Horned Female Wildlord Final Render
Human Female Sharpshooter Final Render
Human Male Disciple Final Render
Step 3 - 3D Model
Finally, we take the finished render and we make the 3D model. Here is how our Disciple came out.
Human Male Disciple 3D Model
And here is a quick animation test with one of his abilities.
Early Mission Map Concept Art
Last month I showed white box progress on four different maps. This month I'm going to take one of those levels and show some early work on how that level is being conceptualized artistically.
Here it is in blocky white box form:
Branholme Map White Box
And here is the initial conceptual paint over. Branholme utilizes the local ore to power a lot of the city, and while this gives it a Steampunk feel, we had fun exploring how magic might be generated from the sound of steam instead of an actual steam engine.
Branholme Map Rough Concept
That's all for now!
Thank you for your continued patience and support.
Sincerely,
Matthew Scott
LATEST NEWS POSTS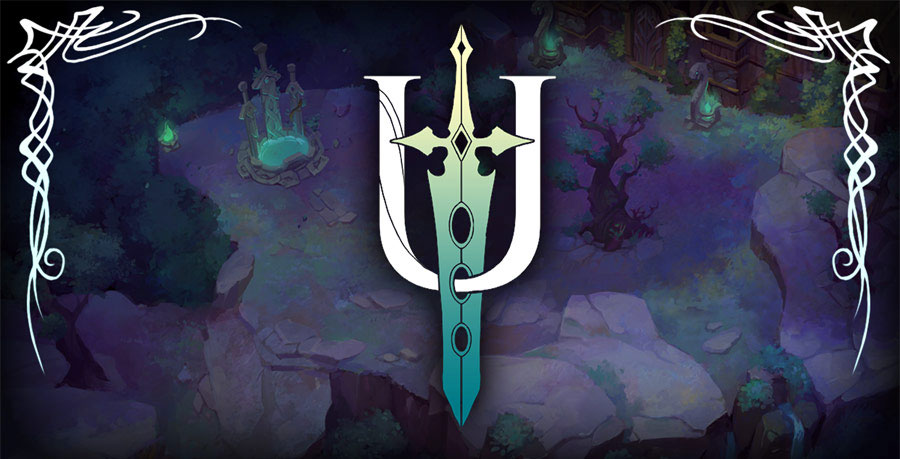 March 2020 Update
Mar 1, 2020 | PC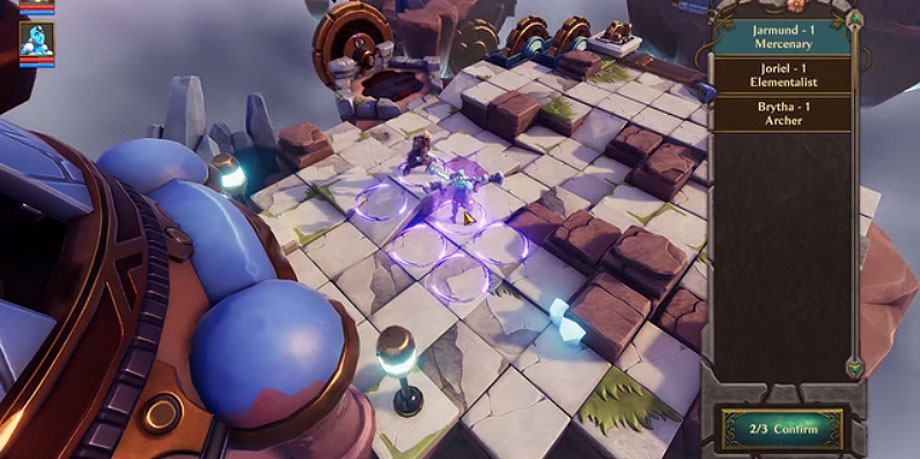 February 2020 Update - New UI and another finished Mission in Chapter 1
Feb 1, 2020 | PC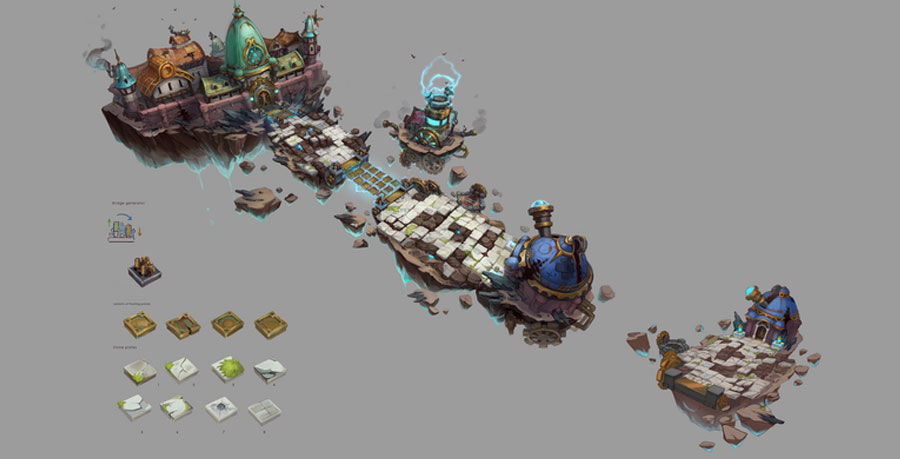 January 2020 Update Focus on Chapter 1
Jan 1, 2020 | PC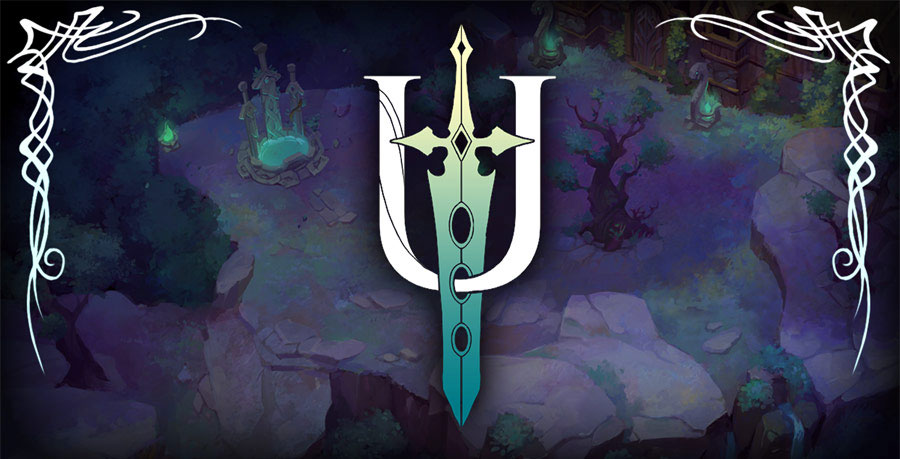 December Update - Back into development
Dec 1, 2019 | PC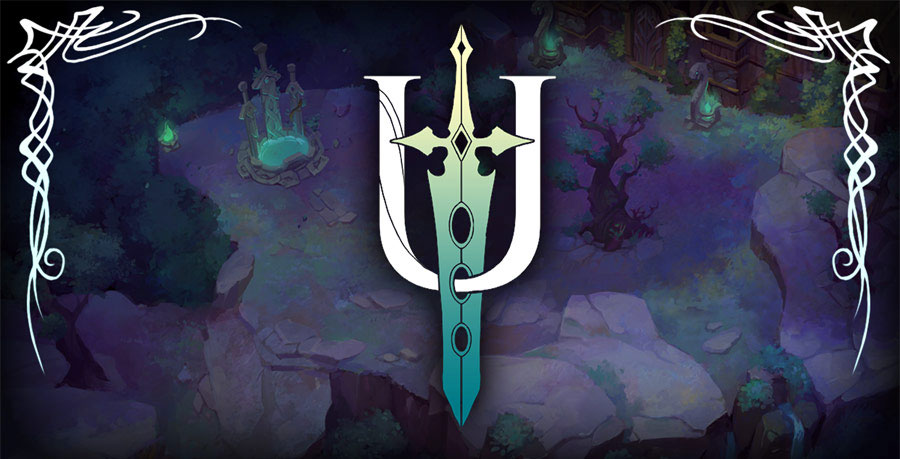 November Update - Crunch Crunch
Nov 1, 2019 | PC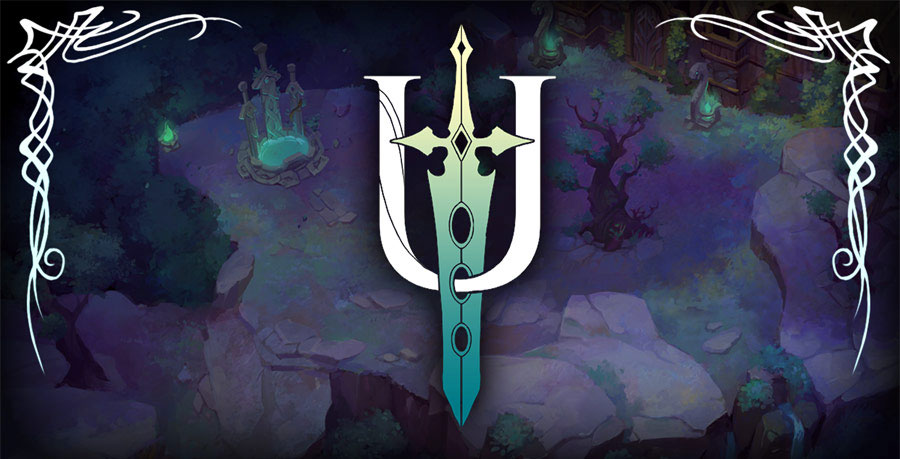 October Update - Clearing the pipeline
Oct 1, 2019 | PC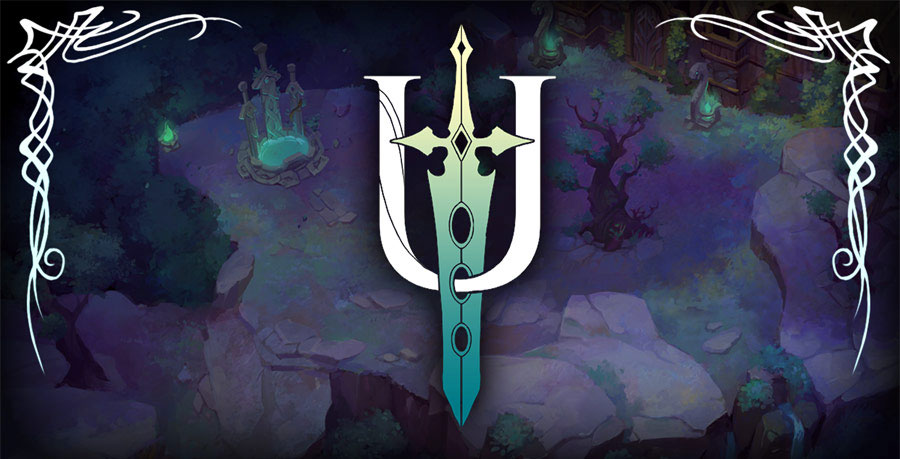 September Update - Sitting down with the Player Hub
Sep 1, 2019 | PC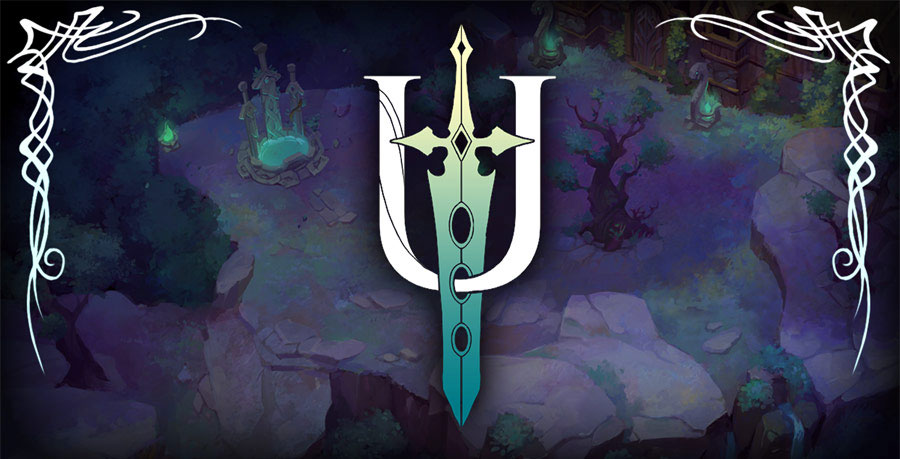 August Update - Momentum on Finishing Chapter 1
Aug 1, 2019 | PC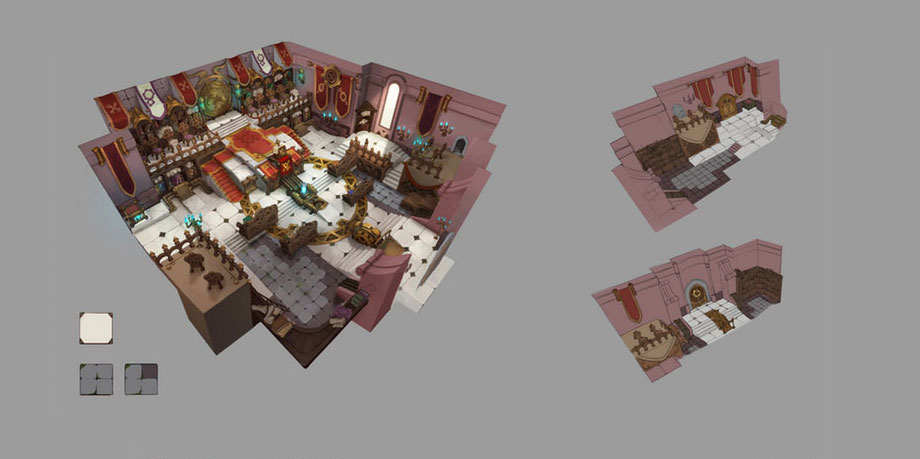 July Update - Chapter 1 Mission Progress
Jul 1, 2019 | PC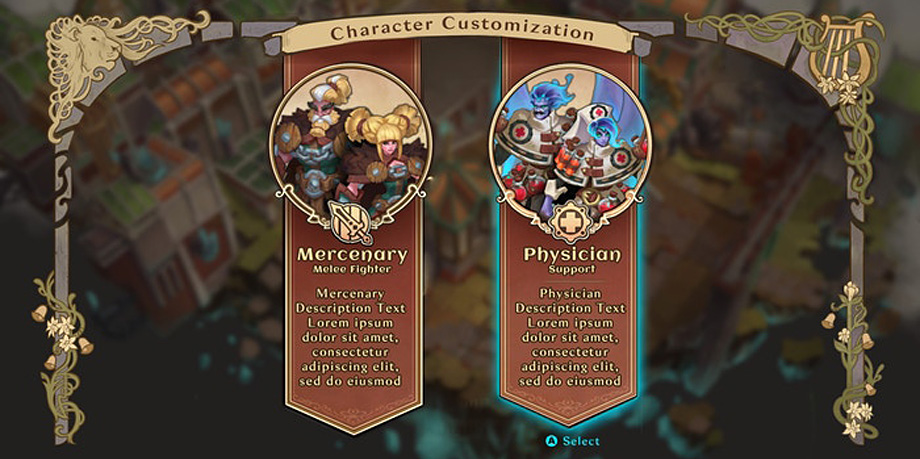 June Update - Prestige and Customization
Jun 1, 2019 | PC