February Update - Vertical Slice Part 1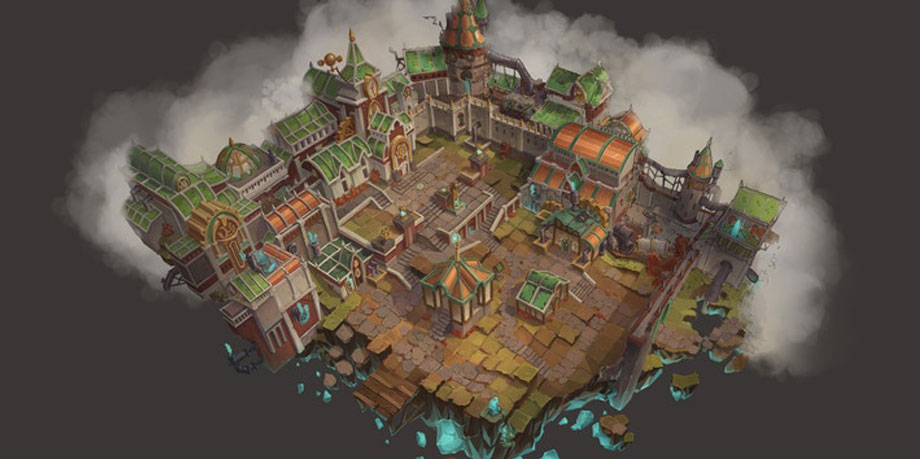 Dear Backers,
January was another very busy month for Unsung Story. The commitment to the Square Grid has unblocked the team on many different levels. There are now so many work streams happening at once, that I'm going to need to pick and choose the elements to focus on in the upcoming Kickstarter updates.
General update and the one bit of bad news.
First, I want to apologize about the lack of backer interaction and forums. I have an unfinished task sitting on my to-do list to get everyone migrated to GamersFirst accounts so they can access the new Unsung Story forums. Things have been super busy, but I plan on getting this finished in February.
Second, here is an update on various parts of the game:
We have updated the story board to lock in the first 50% of the game.
We have updated the mission layouts / whiteboxes for the first 25% of the game.
We are about 15% done building out the character art, heads, hair, and outfits.
We are working back through all the abilities (lots of design tweaks based on game testing). Right now I think we have about 20% of the abilities completely done again.
Lots and lots of finalized engineering systems related to movement, combat, and AI.
Lastly, the bad news.
After having spent the last couple months with the Square Grid and going through production timelines, it is clear we aren't going to have a finished game by the end of this year.
I absolutely hate having to move things back.
The main problem is the mission art production time. We have 50 missions, and we're using mostly unique assets in each one. Early in the project, we made the design decision not to build some basic tile sets and just re-use those over and over. It takes a minimum of 1 month to fully complete the art for each mission. We are in the process of ramping up about 4 teams to work concurrently. Using those estimates, we have at least 13 more months of production which doesn't include time for cutscene environments, polish, submission, manufacturing and shipping. I will be spending some time to see how well we hold to our time estimates, and then I'll come back with a new date.
Please know that I want to ship this game as soon as possible. You guys have waited far too long already.
Vertical Slice Timeline
The Game Developers Conference is on the horizon in the third week of March. The Little Orbit team will be up in San Francisco doing a series of press meetings near Mascone Convention Centre, and part of those meetings will be spent showing off the Vertical Slice for Unsung Story.
This is super exciting for us, because GDC will be the first time anyone outside our studio has seen what the finished product will look like.
With that in mind, starting this month I'm going to do a three-part series that tracks our progress up to and through those meetings. This month, I'm going to show off a lot of the pre-production. The March update will feature work-in-progression, and the April update will show off the final product.
Before I jump in, you can read the December update features some of Mission #5 as context for the switch to the Square Grid. https://www.kickstarter.com/projects/littleorbit/unsung-story-tale-of-the-guardians/posts/2358636
Mission #5 notes from our Lead Designer
Hey, everyone! This is Jared from the Unsung Story design team. I want to give you all a quick behind the scenes look at some of the design ideas and goals we had for one of the early missions in Unsung Story. Note: There may be some very minor story spoilers below, but nothing that would ruin any major surprises.
When designing the Branholme Clocktower Courtyard (Mission #5) we had several goals we wanted to achieve. First, we wanted to give players a look at a Branholme exterior location that depicted a more developed urban area. Up to this point in the narrative, most of the combat had taken place in areas that were either building interiors or on the outskirts of the city. Here, for the first time, you will get to see a clear picture of the city's architecture, its climate, and the heavy influence of mechanical technology that has seeped into the many aspects of the culture. Many of those ideas are visible in the concept images and story boards.
The story board images were created back when we were committed to the hexagonal grid. We have since moved to a square grid and so these images are not accurate anymore, but they still do a great job of getting across the major concepts and themes that we want to preserve.
Mission #5 Storyboard
Another important aspect of this level is that it's the first mission in which you will encounter non-monster enemies. The enemies you've battled until this point have been monsters, but here you will need to face off against humanoid characters that are enemy Mercenaries, Archers, and Berserkers - job roles that you will also have access to as you progress through the game. This creates a whole new type of challenge, as these units have a wider range of attacks and skills they can use, including using healing or revival items. From a design perspective, it means that the mission objective (and the level design itself) can afford to be more straightforward, allowing the increased complexity of the new enemy unit types to be the focus.
Mission #5 white box
The goal of this mission is to save some important NPCs who have barricaded themselves within the clocktower to avoid danger from the invading Saxtel fighters. Luckily you will have the help of Brienze and Sirena in this mission, two important story characters who are welcome allies in a fight. In order to win, all the Saxtel enemies will need to be knocked out, before Brienze, Sirena, or your main player character are killed. You get to control both Brienze and Sirena as playable characters, adding another unique element to this battle. As we continue to build out all the pieces, I think it's shaping up to be a really fun and memorable level.
Mission #5 Final Concept and notes from our Lead Level Designer
Howdy everybody! My name is Jon and I'm the designer responsible for creating the levels in Unsung Story. After we locked in the story board and whitebox, we did a series of concept sketches to pull everything together into a final look.
Mission #5 sketch
When it came to developing the initial whitebox for Mission 5, I wanted to explore elements that were missing from the original hex-based grid layout. Primarily, I wanted to break up the playspace and add more discreet segments of gameplay which could only be reached through various routes, giving the player more options and combat settings.
Another priority, was eliminating as much unused space as possible and creating opportunities for a more immersive encounter overall by making the playspace as traversable as possible. The switch to a square grid had the added benefit of enhancing the verticality factor of the levels and introduced the ability to get on top of props in the scene like buildings or go inside of spaces like the pagoda. The structures along the perimeter of the map and the pagoda also provided a new challenge for us to tackle to make sure we could occlude things properly for the player's camera - this adds depth to our scenes and lets us create a more immersive environment to have fun and strategize in.
In the end we finalized the look of the mission, and it turned out like this.
Mission #5 final
For those of you that purchased the Art Book, you'll get to see the conceptual work on each of the 50 missions.
Building Mission #5 in 3D
Once we have a final concept, we then hand everything off to the 3D art team, who will spend about 4-5 weeks creating all of the pieces.
Here is a quick shot of how that is turning out.
Mission #5 3D
User Interface Iterations
Obviously the level art and design for Mission #5 will be the visual center piece of the Vertical Slice. But in order to actually play through the mission, we need a fully implemented User Interface. Months ago we showed some preliminary work in this area, but since then we've made a lot of stylistic changes to lean into some of the classic tactics feel.
Please know that this is still work in progress using placeholder art.
User Interface Mockup - Dialog
User Interface Mockup - Battle
Character Variation Progress
One of the other important elements for the Vertical Slice is the characters. We want to fully demonstrate all (or at least many) of the variation features we've been talking about for the last couple months. This includes different body types, skin tones, head variations, and hair.
Human Female Head Designs
Human Female head/face combination
Human Female head/face combination
Next month, I'll be back with more progress, and I'm hoping to capture some video of our character pipeline.
Thank you for your continued patience and support.
Sincerely,
Matthew Scott
LATEST NEWS POSTS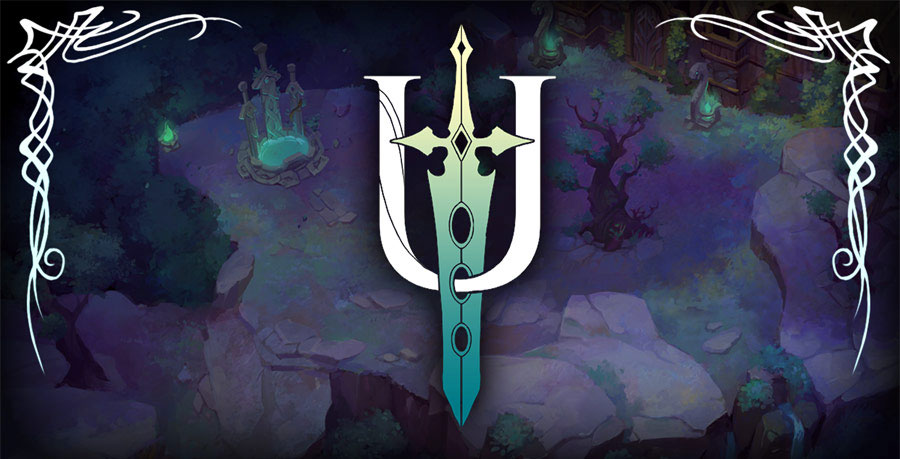 March 2020 Update
Mar 1, 2020 | PC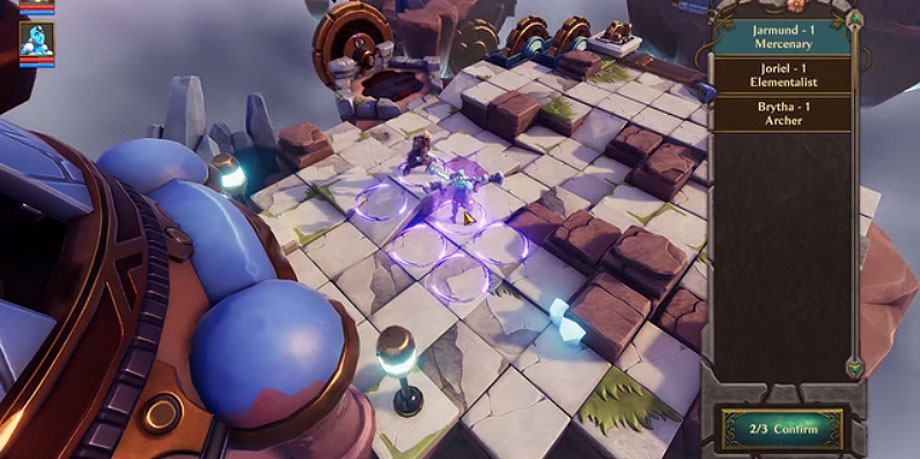 February 2020 Update - New UI and another finished Mission in Chapter 1
Feb 1, 2020 | PC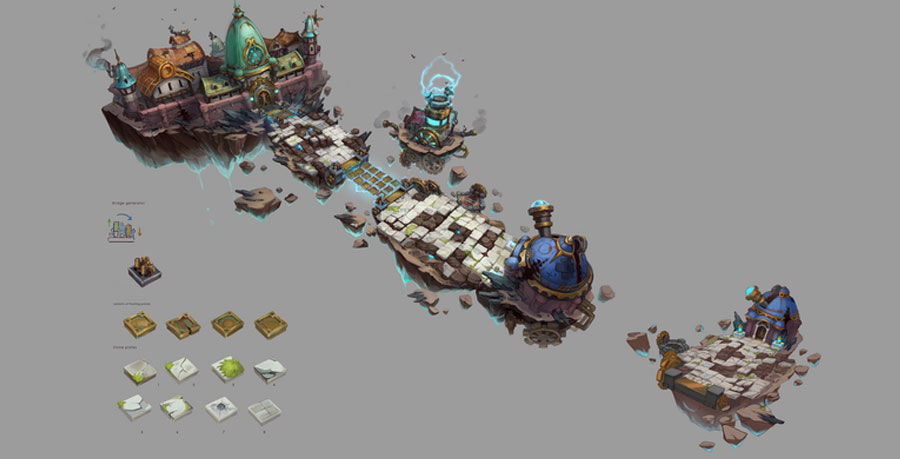 January 2020 Update Focus on Chapter 1
Jan 1, 2020 | PC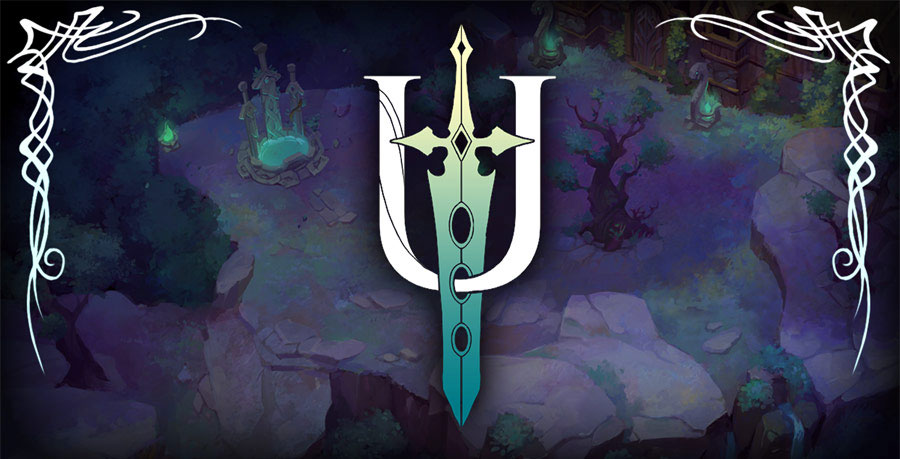 December Update - Back into development
Dec 1, 2019 | PC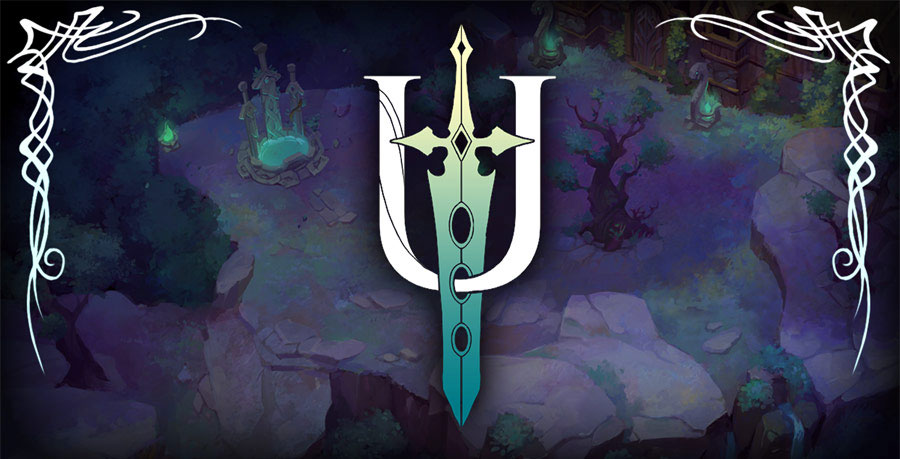 November Update - Crunch Crunch
Nov 1, 2019 | PC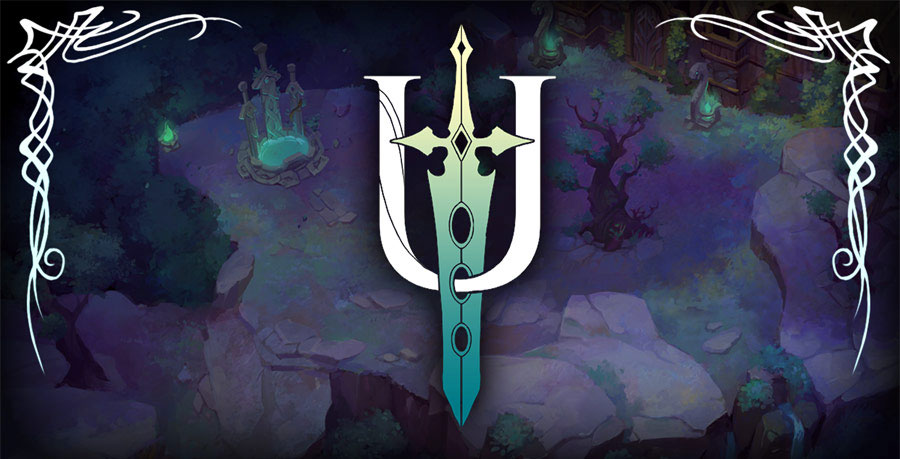 October Update - Clearing the pipeline
Oct 1, 2019 | PC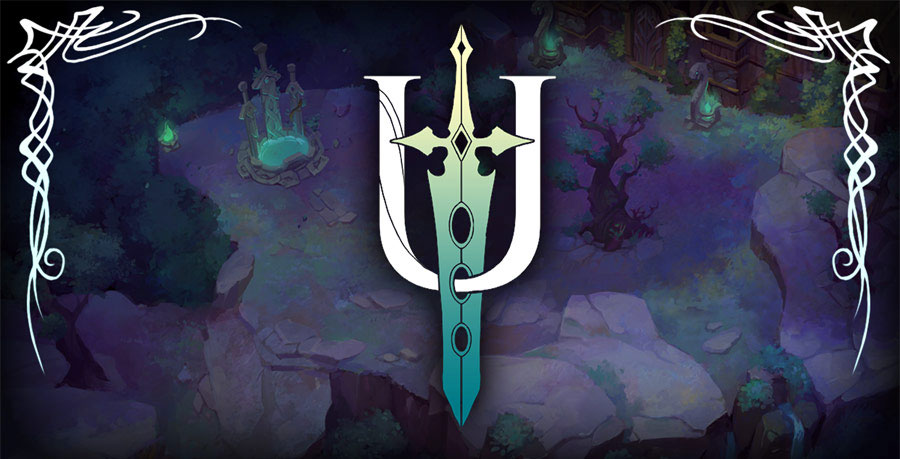 September Update - Sitting down with the Player Hub
Sep 1, 2019 | PC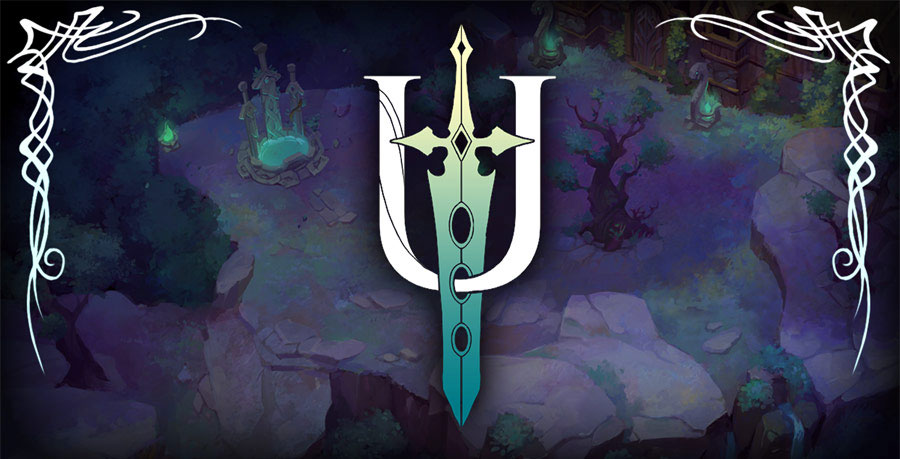 August Update - Momentum on Finishing Chapter 1
Aug 1, 2019 | PC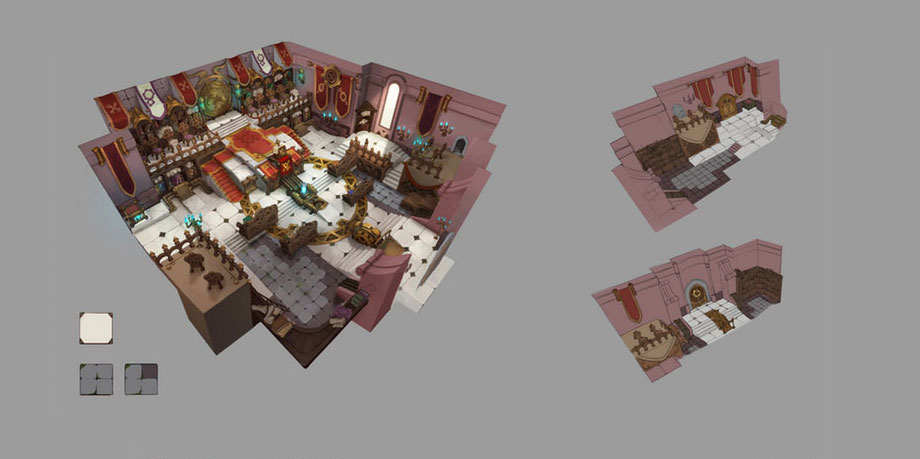 July Update - Chapter 1 Mission Progress
Jul 1, 2019 | PC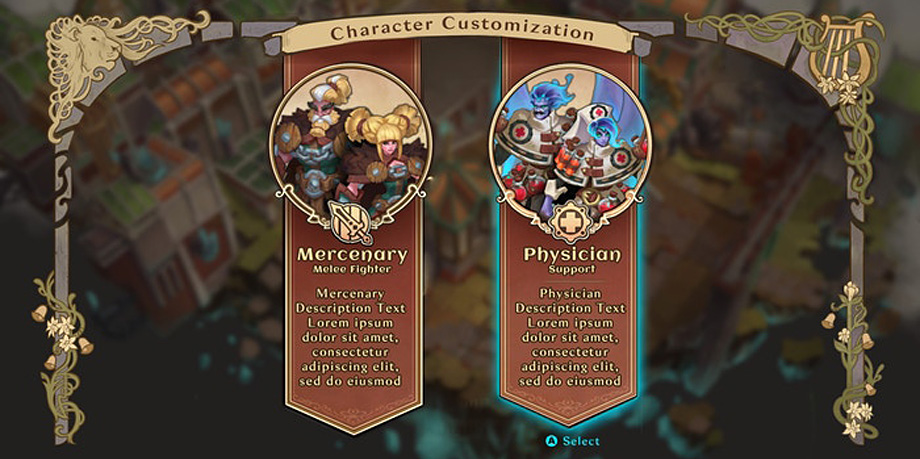 June Update - Prestige and Customization
Jun 1, 2019 | PC